Now, more than ever, it's crucially important to support local, small distilleries. Here, we spotlight Shetland Reel and hope you join in with us by pouring your favourite serve at home.
Shetland Reel gins and liqueurs are all about fresh and locally foraged ingredients. It makes sense because, as the UK's most northerly distillery, foraging expeditions elsewhere could be very costly and time consuming.
Initially the small batch gin production was only available within Shetland. However, word spread and the gin is now enjoyed by customers all over the world.
The Perfect G&T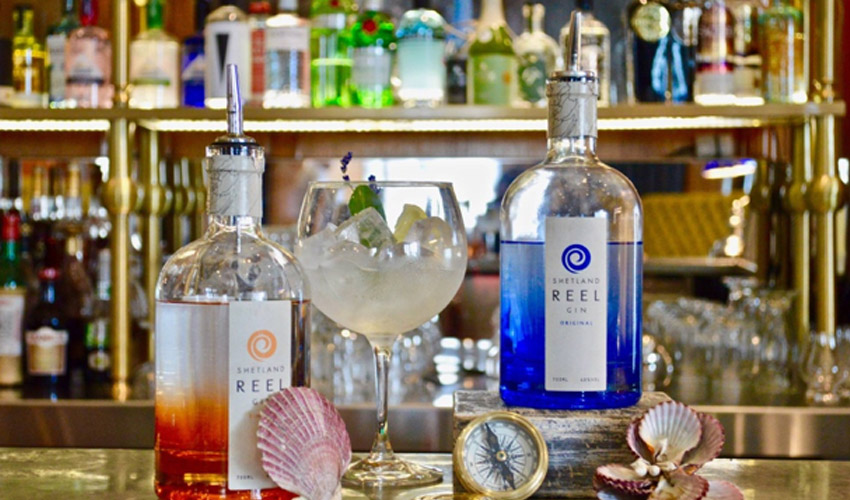 For the perfect G&T: Pour 50ml Shetland Reel Original Gin along with Fever-Tree Original Tonic into a rocks glass with plenty of ice. Garnish with a wedge of pink grapefruit, a sprig of mint and a sprig of lavender.
---
The Saxa Vord Distillery, where Shetland Reel Gin is made, was started by four people who shared a passion for producing top quality products in local communities.
The distillery is located at the northern end of Unst, the most northerly inhabited island in the UK, only accessible from the Shetland mainland by two ferry journeys, via the island of Yell. It is closer to Norway in distance and in culture than it is to much of Scotland.
---
Shetland Bramble Cocktail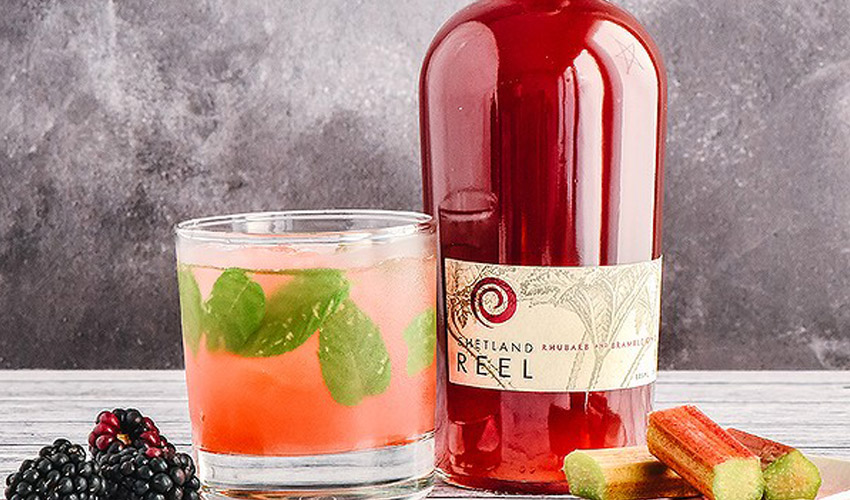 To create the Shetland Bramble: Place the 50ml Shetland Reel Original Gin, 15ml lemon juice, 15ml simple syrup and a few mint leaves mint leaves in the bottom of a shaker and muddle slightly. Add ice and shake until cool. Fill a tumbler with crushed ice and strain in the cocktail. Drizzle Rhubarb and Bramble Liqueur over the top and garnish with a sprig of mint.
---
The Saxa Vord Distillery holds guided tastings from April to September. For £10 you get a tasting session with a product experts and a discount voucher for on site purchases. Outside of these scheduled timings and months they will always try to accommodate for groups of 4 or more.
Shetland Reel Gins are available to buy from the Gin Kin Shop.