There's a reason why cucumber is used on the eyes to aid the skin and to help relaxation – it comprises mainly water, which makes it so darn refreshing.
Cucumber has always been a natural garnish to gin – not too overpowering, perfectly complementing the botanicals present in gin. So it was only a matter of time before someone made into a flavour of gin itself.
And now the The English Drinks Company have gone one step further and created a recipe for a classy Cucumber Gin Martini.
So if you want to feel refreshed and relaxed this Cucumber Gin Martini recipe will show you how.
Cucumber Gin Martini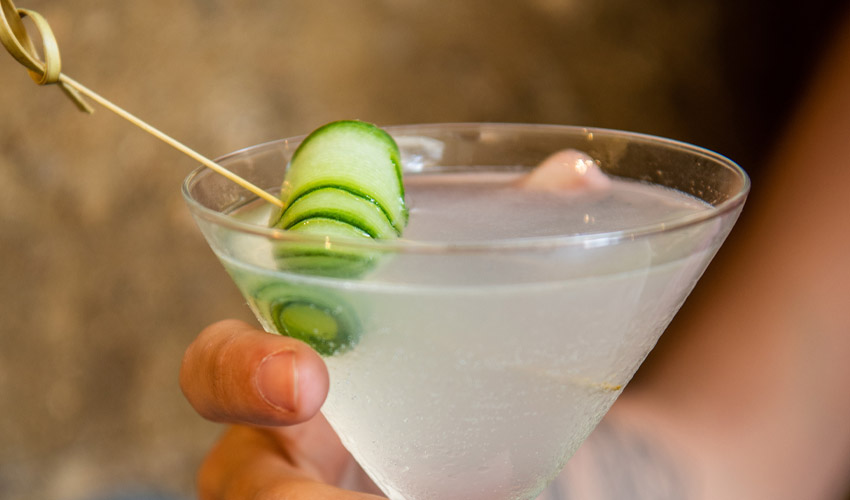 Ingredients:
Method:
Stir down vermouth over ice, discard a relative amount depending on how wet or dry you like your martini (discard more if dry, discard less if wet).
Add the gin and more ice cubes, stir down again and strain into a chilled martini glass.
Garnish with cucumber.
English Drinks Company Cucumber Gin is available to buy from the Gin Kin Shop.