Now, more than ever, it's crucially important to support local, small distilleries. Here, we spotlight Honey Spirits Co, and hope you join in with us by pouring your favourite serve at home.
Honey Spirits was founded on the ethos of producing the highest quality spirits using only natural ingredients and without the addition of artificial sweeteners, colourings or flavourings.
Inspiration for the gins is provided by the wild surroundings of the Peak District National Park, where the gin is produced, and from the rich history, myths and legends of the region.
The Perfect G&T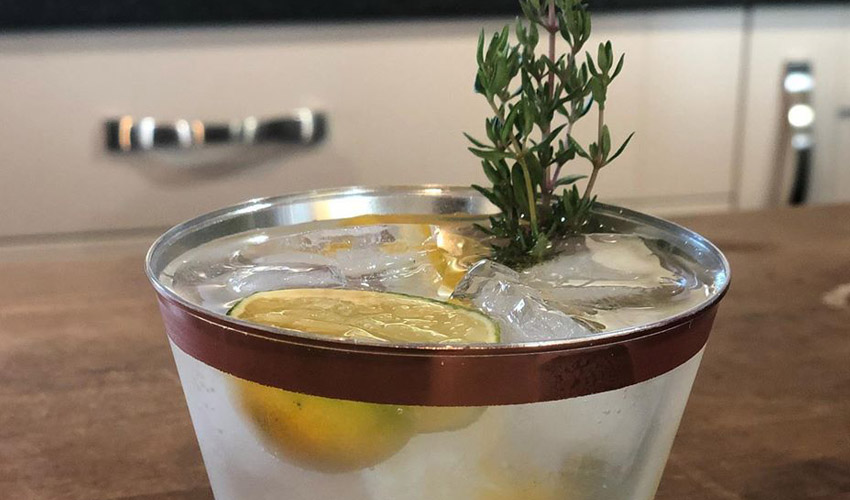 For the perfect G&T: Serve 50ml of Apoteca Original Gin with your favourite tonic in ice. Garnish with a citrus slice and a sprig of thyme.
---
Honey Spirits' Apoteca Gin range is inspired by the druidic culture and the homeopathic remedies of old, where herbs and spices were added to spirits as restoratives. Apoteca starts with a rye base, not often seen in the world of gin, and this gives a a soft, spicy platform for the 22 botanicals found within.
---
Raspberry Basil Smash
To create a Raspberry Basil Smash: Place a handful of raspberries and a handful of fresh basil into a shaker and gently muddle. Add 50ml Apoteca Raspberry Gin, 25ml sugar syrup and 50ml tonic and top up with ice. Shake vigorously then double strain into an glass filled with crushed ice. Garnish with raspberries and basil leaves.
---
Unusual botanicals can be found in Honey Spirits gins, such as Bee Bread & Propolis, which give a honey aroma and flavour without the sweetness; Sea Buckthorn, which gives a tart citrussy flavour; Wormwood & St John's Wort, which provides herbal elements; and Oak Bark which provides a dry, balanced finish.
Honey Spirits gins are available to buy from the Gin Kin Shop.