Shetland Reel Ocean Sent Gin is a quality gin that features locally-foraged seaweed, offering something a little different.
If you would like to win a bottle for yourself, head over to our Competitions Page until 5 May 2020.
A Little Bit of Background
Shetland Reel gins focus on fresh, locally-foraged ingredients, which makes them truly products of Shetland. The Saxa Vord Distillery is the most northerly distillery in the UK, located at the northern end of Unst – closer to Norway than to some parts of Scotland.
Botanicals
Ocean Sent Gin, as the name would suggest, is influenced by the sea – in particular a seaweed native to Shetland named bladderwrack.
The distinctive and nutritious seaweed is gathered from the rocks of the Shetland coastline and included in the botanicals alongside other key botanicals such as juniper, coriander, lemon peel and orange peel and locally-grown apple mint.
The Bottle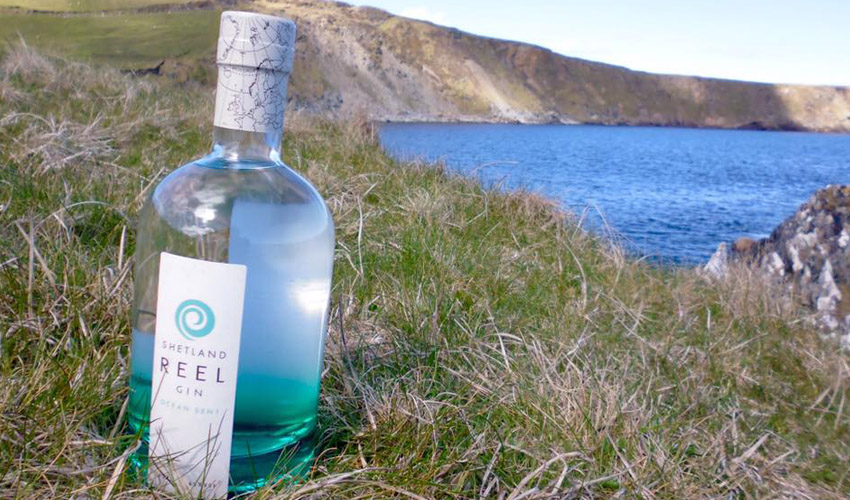 The 70ml shapely bottle is a thing of beauty. What sets it apart from other gin bottles is the gorgeous torquoise-blue hue on the glass which makes it seems like the gin is the colour of a tropical waters (which it's not – it's clear).
The Gin
On the Nose
There's a freshness on the nose of Ocean Sent that, if you close your eyes, transports you to somewhere with a brisk ocean breeze. The trace of saltiness from the seaweed really distinguises the gin from others from the first popping of the cork.
Straight
The juniper and citrus notes shine through in Ocean Sent Gin. The saltiness of the seaweed is there but it's just a little savoury tang in the background. For a high strength gin at 49% ABV I was suprised by how smooth the gin was when sipped with just ice for company.
With Mixer
I experminted a lot with this gin (for purely informative reasons of course), but the best mixer was simply Fever-Tree Original.
The neutrality of it allowed the salty tang to remain and since that's the distinguishing feature of the gin it didn't feel right to lose it. Sweet notes of citrus were brought out but not enough to overpower the 'ocean sent' botanicals.
The Perfect Serve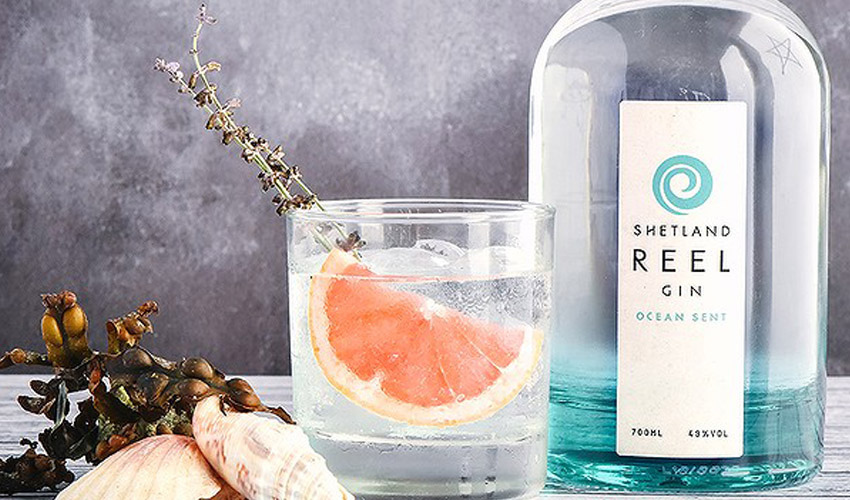 Shetland Reel suggest pouring 50ml Ocean Sent Gin, with Fever-Tree Original Tonic, garnished with a wedge of pink grapefruit, a sprig of mint and a sprig of smoked lavender. Serve in rocks glass with plenty of ice.
Lasting Impressions
Ocean Sent Gin is a unique gin which uses the local surroundings to give it a fresh, distinguished taste. It's a high quality gin that does the normal gin flavours expertly and adds a little something extra to set it apart from other gins.
Shetland Reel Ocean Sent Gin is available to buy from the Gin Kin Shop priced at £36.