From the people who brought you the Quarantine Spa Survival Kit, the Black Soul Coffee bundle is a luxury espresso martini kit designed to make sure you get your gin and coffee fix.
Little luxuries have been all that's been keeping us going recently and the combination of gin and coffee has been a godsend.
The brains behind the coffee kit is the Old Poison Distillery, who have teamed up with local businesses in Edinburgh to offer a bundle which should keep those coffee cravings away for quite a while.
If you like to make gin and coffee cocktails, or fancy trying to make some, then this kit is sure to help put a spring in your step.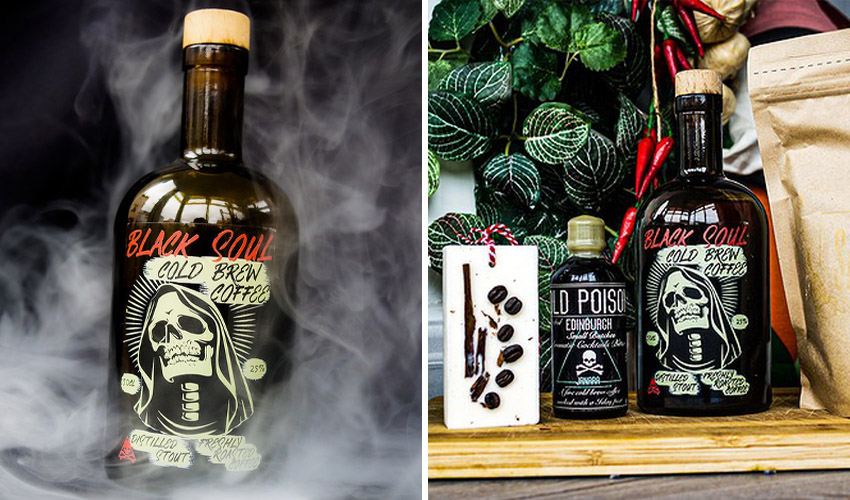 In the bundle you'll get a bottle of Black Soul Cold Brew Coffee Liqueur, 200g of ground coffee from Santu in Edinburgh, a 100ml bottle of Janara cold brew coffee bitters and a wax melt from vegan homewares brand The Edinburgh Essence (flavours include coffee, cinammon, vanilla and chocolate.
All the luxury coffee goodness is just begging to be paired with gin. If you're feeling particularly cheeky, why not try using some of the coffee in a deliciously dark Guinness & Espresso Martini.
If you live in Edinburgh it's a guaranteed next day delivery and for everyone else a standard delivery time applies.
The Black Soul Coffee Bundle is available to buy from the Gin Kin Shop.