When the warmer weather approaches there's normally a shift in the style of drinks we crave. Summer is all about cool, light and refreshing tipples – such as an Apple Gin Spritz.
The star of the show of this recipe is not the Prosecco (although bubbles are always welcome), it's the delicious Masons Apple Gin.
Masons Steve's Apple Edition Gin, to give the gin its full name, is a crisp and fresh, juniper heavy dry gin with soft citrus and a hint of earthiness from coriander seeds.
The botanicals linger on the pallet, whilst the sweetened Arlington Pippin apples intensify the flavour to a crescendo.
Add some ice, apple juice and Prosecco and you've got one sweet and refreshing summer drink. This Apple Gin Spritz recipe makes two drinks.
Apple Gin Spritz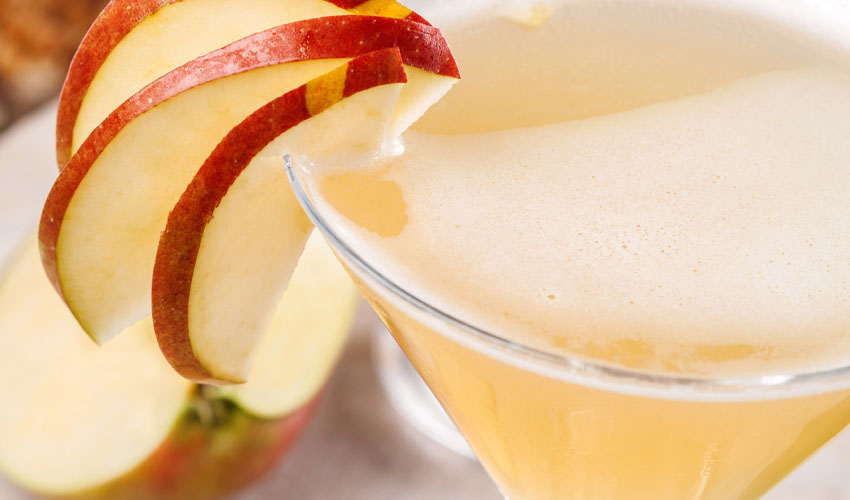 Ingredients:
60ml chilled Prosecco
100ml chilled apple juice
Apple slices to garnish
Method:
Fill a glass with ice.
Add gin, apple juice and top with Prosecco and stir.
Garnish with apple slices.
Masons Steve's Apple Edition Gin is available to buy from the Gin Kin Shop.