Aberdeen-based brewers BrewDog have channeled the spirit of the American Wild West for their new LoneWolf Gin release.
LoneWolf Cactus & Lime is infused with lime and then topped with pressed juice from the desert plant cactus and Queen of the Night – a rare type of cactus flower that only appears when the sun goes down.
The cactus botanicals are said to have flavours resembling watermelon and lychee, so expect a certain sweetness to the gin.
The other, more traditional, botanicals in the gin are: Scots pine, Tuscan juniper, grapefruit peel, lemon peel, lime, pink peppercorns, orris root, angelica, cardamom, almonds, lavender and coriander.
The BrewDog team say that "the gin dials up the attitude with spiky citrus notes met with a strong juniper backbone. The cactus delivers waves of watermelon and lychee which riff perfectly next to the zesty lime, delivering an oasis of flavour."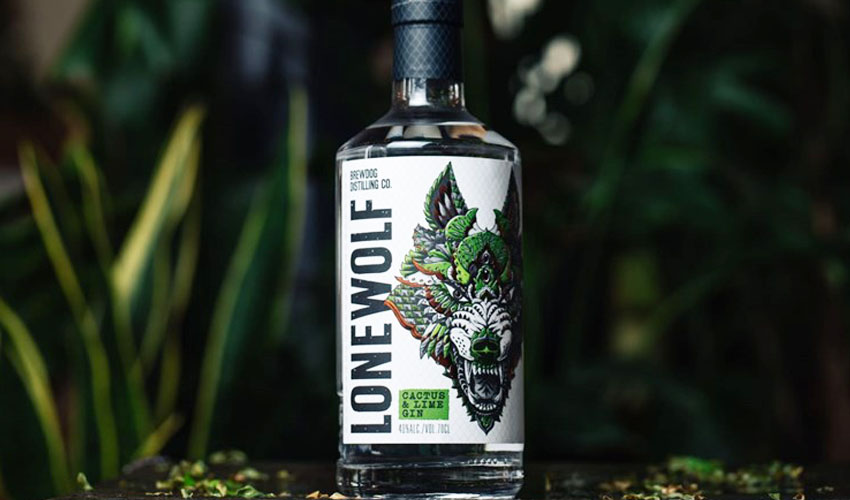 The 70cl Lone Wolf Cactus & Lime Gin, priced at £26, joins the LoneWolf gin family, which includes a London Dry gin, Cloudy Lemon Gin and LoneWolf G&T cans.
Bottled at 40% the new LoneWolf expression is released 5 May (Cinco de Mayo) to coincide with the Mexican holiday – a tradition that celebrates their army's victory against Napoleon's French Empire in 1862. The annual event is normally marked by colourful parades, music and delicious food.
Sounds like this zesty gin would be the perfect accompaniment to a Mexican feast.
BrewDog LoneWolf Cactus & Lime Gin is available to buy now from BrewDog direct.