York Gin is going all out this year to mark the celebrations for VE Day – virtually of course.
They'll be hosting a an online 1940s knees-up and gin-tasting session to mark the 75th anniversary of the Allied victory in Europe over Nazi Germany in WWII.
The event will take place on Friday 8 May at 6pm on York Gin's Facebook Page. You can register for the free event here.
The 1940s theme means that York Gin will be creating some wartime cocktails. The York Gin team have researched the history and found the gin cocktails popular in the 1940s. They'll prepare them live on screen.
The list of cocktails hasn't been released but expect popular 40s drinks such as the French 75 and the Sidecar.
Aside from the wartime gin cocktails there will also be the sounds of the 1940s from Sam Hird and Kirsty Hughes, who both study singing at prestigious music schools in London.
Presenters Susannah Baines and Jo Hird both normally work in the York Gin shop. They've already fronted five successful shows since the lockdown began.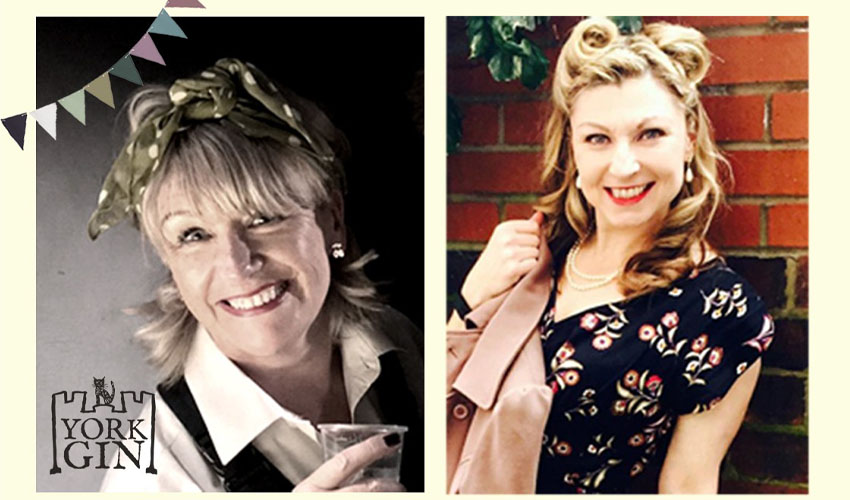 Jo said: "Lots of people have said how much they're enjoying our shows. They're a real highlight of the week for them. And we love presenting them.
"The shows are light-hearted and topical with plenty of York Gin. This week we'll be paying our respects to the heroes from the war years and today – while giving viewers lots to smile and laugh about as a much-needed released from the lockdown."
The event is free with a voluntary donation to help York's St Leonard's Hospice. The organisation has been struggling financially because its fundraising efforts have been hampered by the current lockdown measures.
If you want to raise a glass of York Gin for the event the full range is available to buy from the Gin Kin Shop.