A Tom Collins is one of the most famous cocktails in the world, packed with fresh lemon juice.
Someone once said 'you can never have too much of a good thing,' and clearly Bright Spirits were listening as they have managed to pack even more citrus flavours into a take on a Tom Collins.
Bright Spirits Peels Gin is the gin of choice for this cocktail, containing not one but four different types of citrus: Amalfi lemon, yuzu citrus, key lime and grapefruit.
What's more, Bright Spirits gins don't contain any artificial flavourings, sweeteners, colourings or anything on other than water after distillation.
Which means Peels Gin is just pure gin and citrus goodness; perfect as part of a summer thirst quencher, which Bright Spirits call a Peeled Tom Collins.
Peeled Tom Collins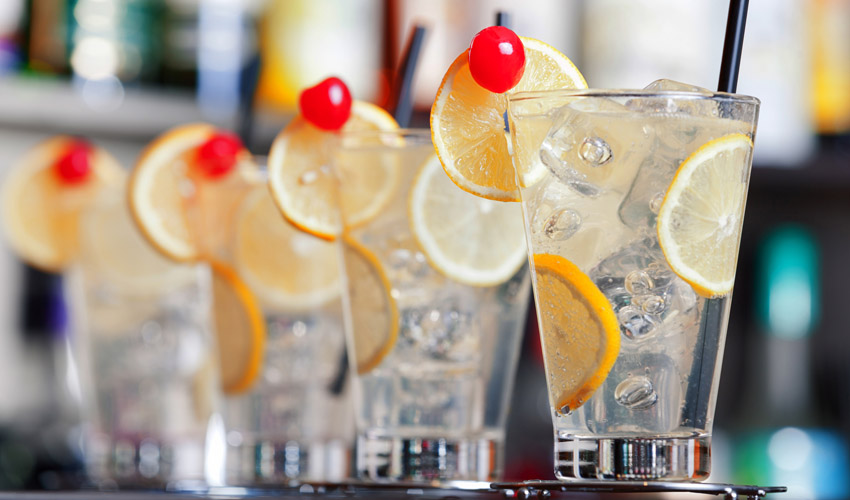 Ingredients:
60ml Peels Gin
30ml fresh lemon juice
15ml sugar syrup
Chilled soda water
Lemon slices & Maraschino cherry to garnish
Method:
Add the Peels Gin, lemon juice and sugar syrup to a glass filled with ice and stir well to combine.
Top with soda and give it a final stir.
Garnish with a lemon slice and a Mascharino cherry.
Bright Spirits Peels Gin is available to buy from the Gin Kin Shop.