There's nothing quite like adding a new gin bottle to the collection, especially when it looks this stunning.
Cumbria based The Lakes Distillery has undergone a rebrand, releasing one of the prettiest bottle designs on the market.
Allied Glass, who have been making glass in Yorkshire for over 150 years, were tasked with creating the new bottle design – and the results are truly magnificent.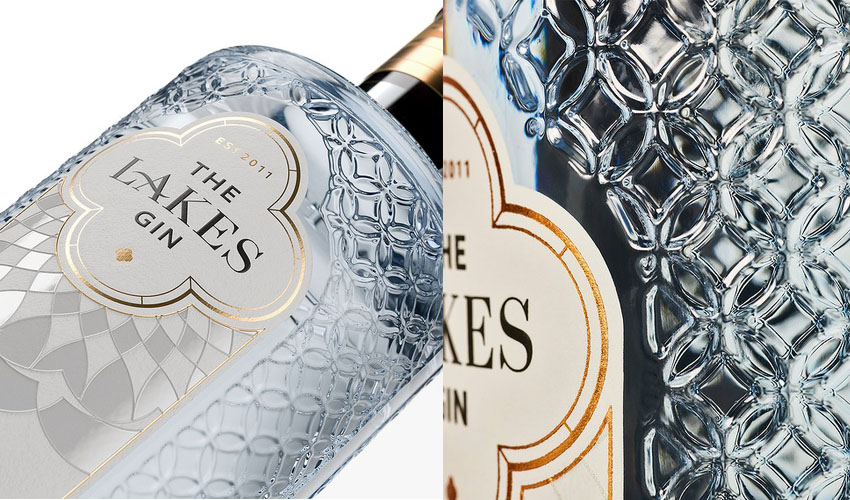 Manufactured in the finest premium flint glass, the bottle has an elegant silhouette and intricate embossing, which pays tribute to the complexities of glass bottle design and manufacture.
Michael Hogley, NPD Director for Allied Glass says: "Although demanding, we welcomed the challenge of creating the new bespoke bottle for The Lakes Gin, working closely with The Lakes Distillery to capture the essence of the brand."
The expressions housed in the new bottle design include The Lakes Classic Gin and the newly-released trio of Elderflower Gin Liqueur, Rhubarb & Rosehip Gin Liqueur and Pink Grapefruit Gin.
The range features a spectrum of colours including green, pink and blue that look instantly chic.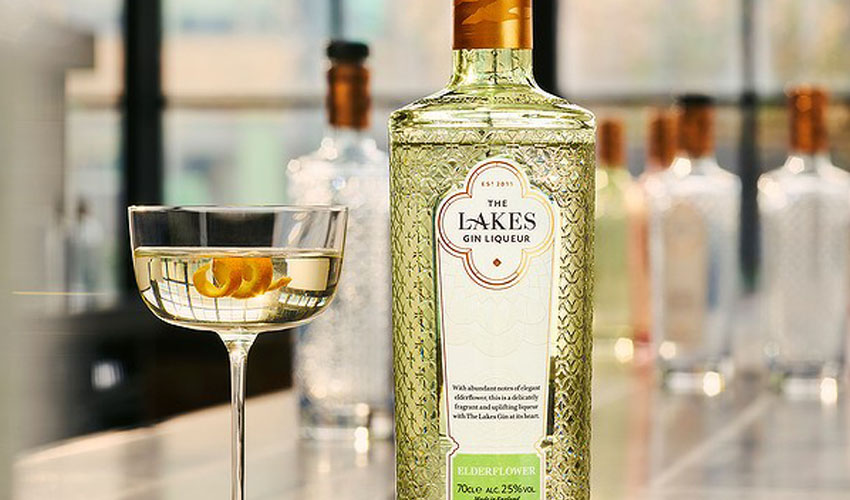 The bottle design isn't the only change at The Lakes Distillery – the recipe for The Lakes Classic Gin has been altered. The reformulated recipe has gone back to basics.
Gone are bilberry, heather, hawthorn and mint from the old recipe and in are 9 classic botanicals: juniper, coriander, angelica, orris root, cassia bark, liquorice, bitter orange, sweet orange and lemon peel. The new recipe is said to be inspired by chefs and perfumers.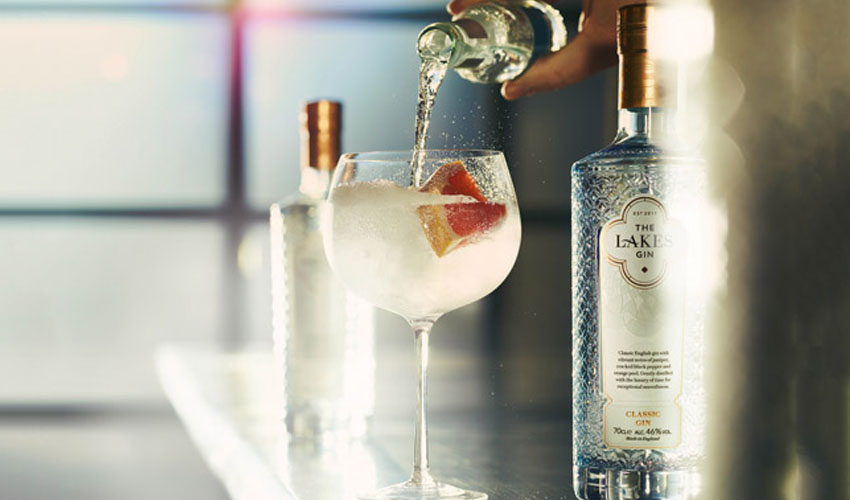 The Lakes Distillery's Master Distiller Dhavall Gandhi said of the new recipe: "A showcase of our discerning sourcing and exacting process of elimination, we're incredibly excited to release our classic Lakes Gin with a new and distinctive flavour."
"Using only the very best ingredients to ensure consistency and year-round freshness, juniper, coriander and angelica provide our gin's flavour cornerstones."
The changes cement the brand as one of the country's most respected premium gin producers. The Lakes Distillery is one of the most popular distillery tours in the UK, with over 100,000 visitors a year.
The Lakes Distillery gins and liqueurs are available to buy from the Gin Kin Shop.