Two neighbours have taken the concept of a DIY gin garden bar to whole new levels – by creating their very own gin bar hatch in their fence.
Good friends Kris Hindley, 39, and Tony Bennison, 54, created the unusual bar after they were separated during the coronavirus outbreak.
The pair previously enjoyed sharing a drink together at their homes in Aldridge, near Walsall. The two men live next door to each other and share a passion for gin.
The neighbours cut out a hole in their garden fence to create the makeshift bar, propping it up with wood to create a homemade table so they could both socialise safely together.
"It's good in this current climate with social distancing, we've got to try and have a drink together and be safe," Kris Hindley, the owner of gin brand GinTing, told BirminghamLive.
"We've got bar runners, a bottle opener and run electricity down to have a patio heater there. It's quite cool to be fair."
"It was cut out and painted last weekend. We use it most nights."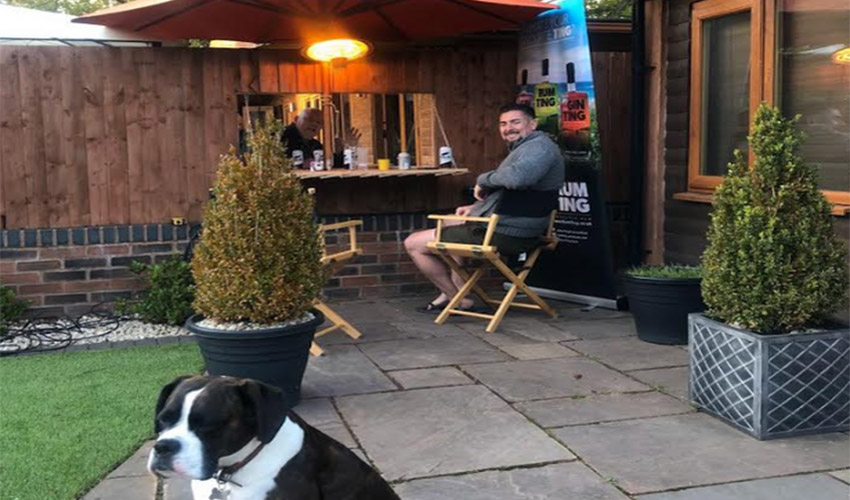 Kris and Tony designed the bar to be fully flexible and accessible by both.
The hatch measures a metre wide by half a metre high and has latches to ensure it drops down to a bar height, while the chain allows the pair to get the angle and height just right. It lets them drink together while still maintaining two metres of space between them.
The bar has two panels so both neighbours can open it from their respective sides. When it's not in use, it can be closed down to look like a fence.
The idea for the bar came from social media after neighbours in Australia revolved a whole fence panel and put a table leg underneath.