This summer, your cocktails might just be about to get loud and proud. Serves with Italian oranges have always been popular when the weather heats up  – see blood orange gin –  but now it's all about exploring Italy's inspiring alcohol heritage and pairing them with your gin.
Since you can't get much more Italian than a sunny glass of Aperol, these Aperol and gin pairings are a great starting point to explore the trend but the sky's the limit when it comes to creating fiery, bold cocktails this season.
The Essential Aperol Gin Spritz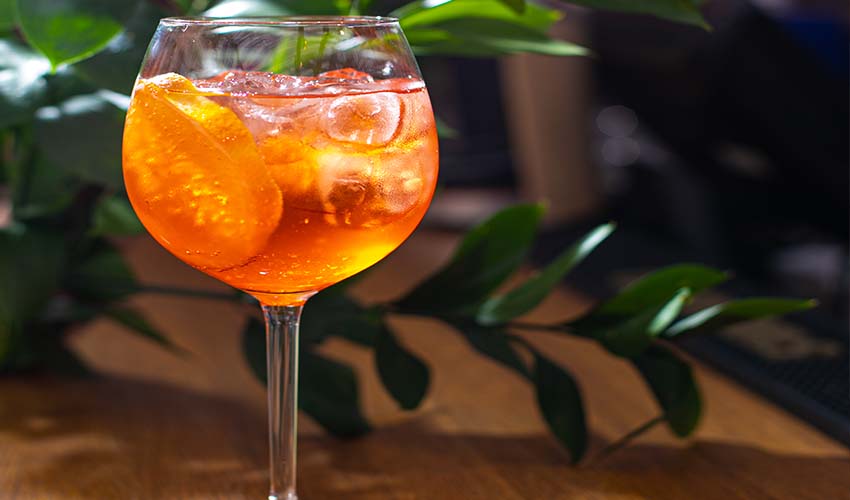 Ingredients:
50ml Aperol
75ml Prosecco
25ml gin
A splash of soda water
Orange slices, to garnish
Ice
Method:
Add a generous amount of ice to a large wine glass. Pour over the Aperol, followed by Prosecco then gin.
Add a splash of soda water and a slice of orange or two then stir.
---
Aperol Gin Negroni, with Hendrick's Gin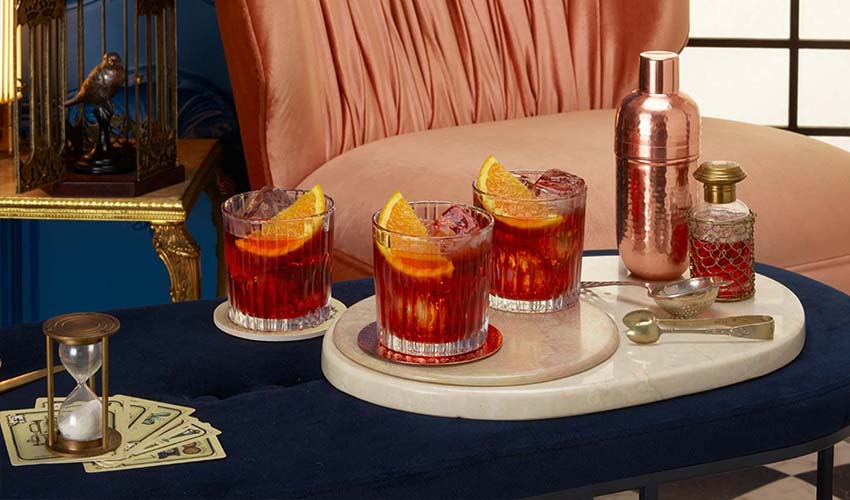 Recipe via Hendrick's Gin
Ingredients:
30 ml Hendrick's Gin
30 ml Cochi Sweet Vermouth
15 ml Campari
15 ml Aperol
1 Orange, segments and zest
Method:
Pour all ingredients into a rocks glass over ice.
Stir gently and garnish with an orange wedge.
---
Boathouse Punch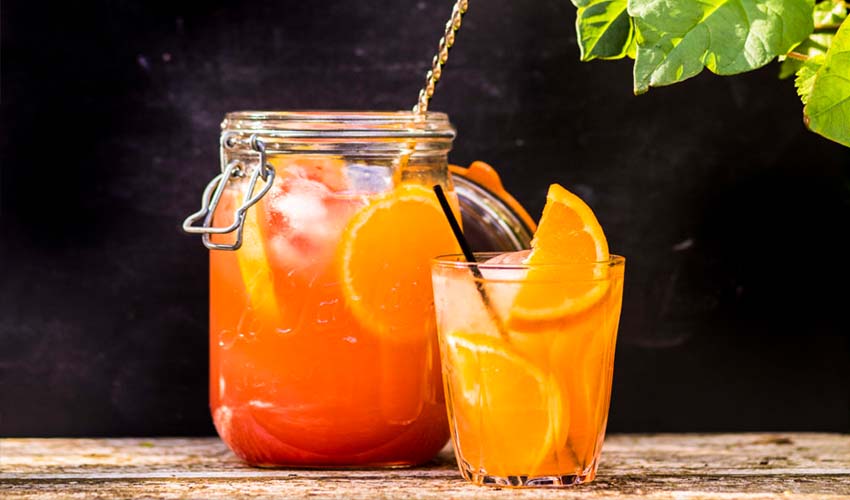 Recipe by Nick Smith.
Ingredients:
225ml gin
2 tbsp sugar
1 lemon
150ml Aperol
225ml lemon juice
225ml orange juice
225ml grapefruit juice
150ml Prosecco
Orange wheels to garnish
Method:
Juice the lemon and reserve the peel
In a bowl, muddle the lemon peel with the sugar and allow to sit for 30 minutes or overnight
30 minutes before serving add the gin, Aperol, lemon juice and elderflower liqueur and leave to steep for 30 minutes
Strain into an ice filled jug
Top up with Prosecco
Garnish the punch bowl and glasses with orange slices.
See our summer gin cocktails guide for even more drinks inspiration.