There's nothing quite as lovely as an upcycling project you can create for free at home, as these snazzy DIY gin shelves prove.
A post on a Facebook group has showed just how you can use everyday wood pallets to create some home bar magic.
The gin shelf was posted by Chantelle Foord and includes ample space not only for the gin bottles, but for the accessories too including straws, signage and drink shimmers.
The DIY project was painted in a light grey before being secured to the wall and decorated with fairy lights and plant foliage.
Foord wrote: "My gin shelf my husband made out of old pallets we had. Very easy to do!"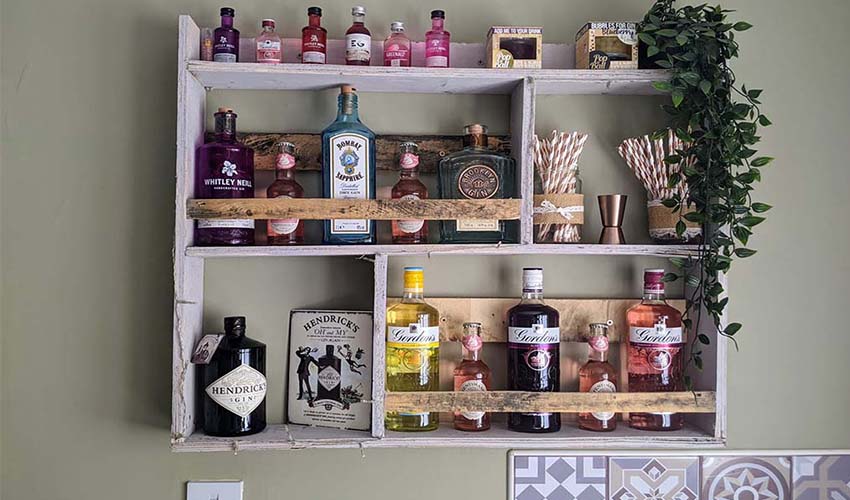 Her post has over 2,200 "likes" in the group and inspired others to make and share their own.
Yana Cox, another member of the Facebook group, posted her husband's DIY project which features a rustic look.
By attaching hooks made from cutlery, the shelf can also hang mugs. Pallet blocks form shelves which can host kitchen essentials including herbs and tea.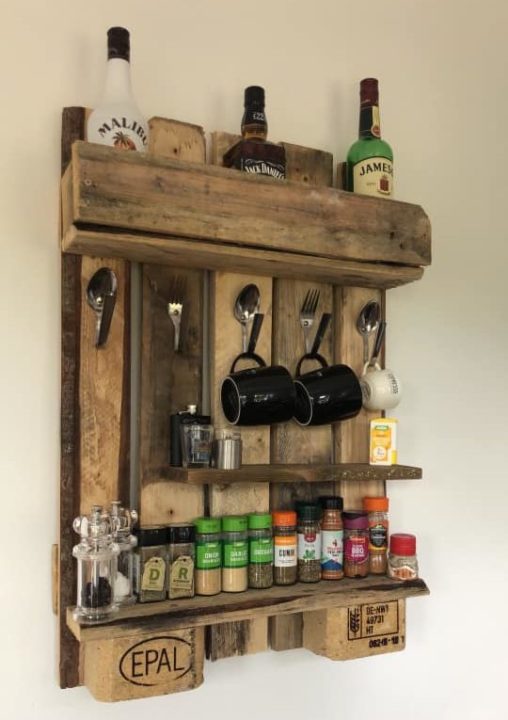 The trend can also be expanded into the creation of outdoor home bars.
Savvy Internet DIY-ers have shared how they use wood pallets to make drinks bars in their garden.