There's nothing quite like the juicy taste of watermelon when the temperature rises, but we say a watermelon gin and tonic in hand is even better.
This sensational serve uses Watermelon Gin by The Gin To My Tonic for a refreshing G&T like no other.
It pairs juniper with a touch of citrus and sweetness, finished off with a vibrant and refreshing watermelon taste in a glass.
Simply perfect for summer lazing in the garden!
The Perfect Watermelon Gin and Tonic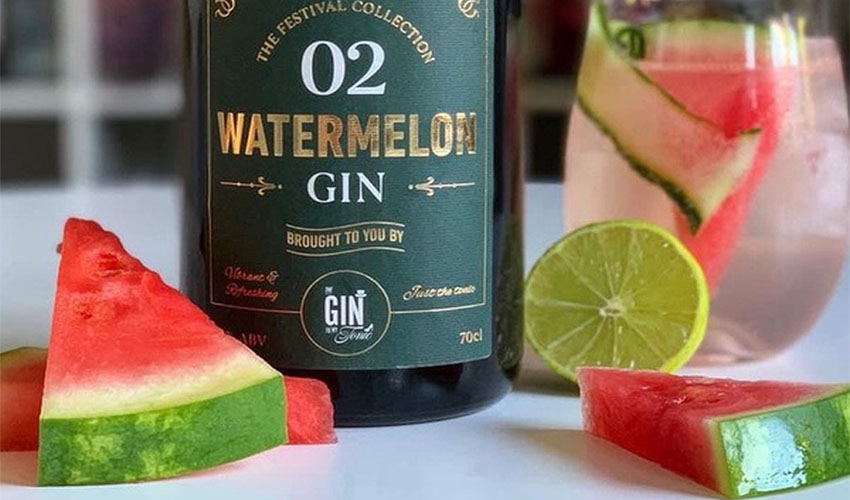 Ingredients:
50ml Watermelon Gin
150ml Fever-Tree Refreshingly Light Tonic or Fever-Tree Refreshingly Light Cucumber Tonic
Garnish with a watermelon wedge and slices of cucumber
Method:
Pour 50ml of Watermelon Gin in a glass and add 150ml of Refreshingly Light Tonic or Refreshingly Light Cucumber Tonic.
Garnish with a watermelon wedge, a slice of cucumber or both!
Watermelon Gin (70cl, 40% ABV) is available from Gin Kin Shop.