Sky Wave London Dry Gin is spicy, zesty, full of life and, above all, a stylishly smooth drinking experience.
If you would like to win a bottle for yourself, head over to our Competitions Page until 2 June 2020.
A Little Bit of Background
Sky Wave Gin, distilled near Bicester in Oxfordshire, has been named the World's Best Contemporary Gin 2020 at the World Gin Awards, just 18 months after launching.
The ultra-premium gin is made entirely by hand, by Rachel Hicks and Andy Parsons, not by machines, in very small batches, from the finest ingredients. Every bottle is hand labelled and a donation is made to the charity Water Aid for each one sold.
Botanicals
Sky Wave Gin lovingly combines 13 different botanicals, from foraged blackberries to more exotic spices, to create a incredibly smooth drinking experience. They are:
Juniper
Coriander
Raspberry
Blackberries
Lemon
Orange
Ruby grapefruit
Cardamom
Cloves
Ginger
And a few more that are kept secret!
The Bottle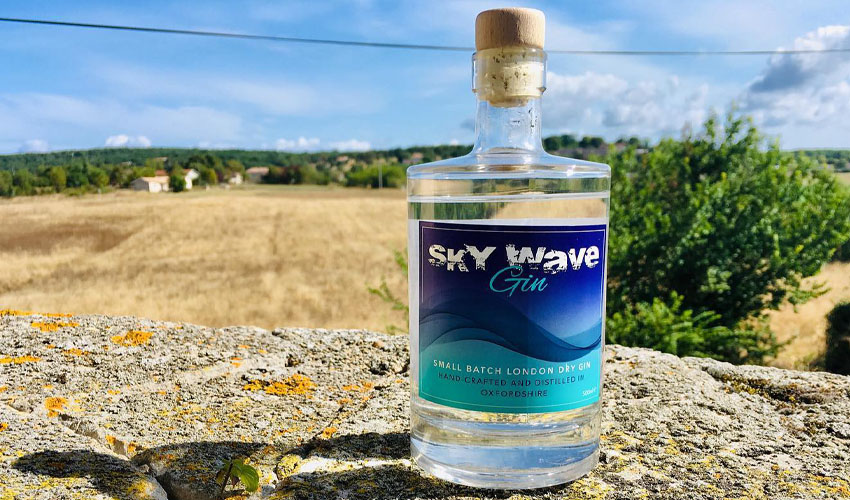 The 50cl bottle doesn't try to do anything too fancy – the clear glass design shows off the glorious good stuff inside. The label resembles a beautifully sunny day at the beach; bright, cheery and fun – much like the ethos of the Sky Wave Gin brand owners.
The Gin
On the Nose
I was surprised with just how fresh the aroma was on the nose – like both walking though a pine forest after rainfall and a summer stroll through a citrus orchard.
Straight
A wonderfully warming sensation is the first thing to notice on first sip; the spicier cardamom and coriander notes caress the back of the throat before the zesty citrus tones tickle and dance on the palate.
My initial thought before adding mixer was just how 'alive' Sky Wave Gin seems compared to some other London Dry gins.
With Mixer
If drinking Sky Wave Gin neat is a roaring tide then the added sweetness of Fever-Tree Original Tonic Water is much smoother, plain sailing; balancing the spicer notes and bringing out some of the fruitier botanicals that were masked by the more dominant spices.
If you like your gin to be warming and enjoy the kick of a little spice then stick to drinking this gin neat or with a light tonic.
Perfect Serve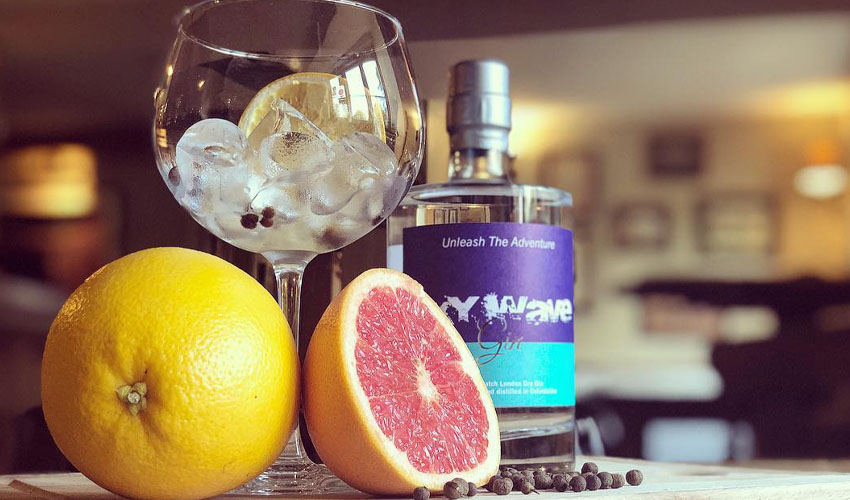 For the perfect G&T, mix one part Sky Wave Gin with two parts tonic. A neutral and not too sweet tonic, such as Merchants Heart, is advised by the distillers. Garnish with a slice of ruby grapefruit and juniper berries.
Lasting Impressions
There is a reason why Sky Wave Gin has scooped a plethora of awards in its relatively short existence. It's smooth, vibrant and full of life – everything you could want in a premium London Dry.
Sky Wave Gin London Dry is available to buy from the Gin Kin Shop priced at £35.