A few months back, Edinburgh-based Pickering's Gin asked their 'Ginfriends' to vote for the next flavour of gin for the brand to create and release next.
When the results came in, such was the variation of response, they quickly realised that one new flavour wouldn't be enough.
The three new flavour 'winners' are: Blood Orange & Caraway, Strawberry & Black Pepper and Lemon & Basil.
The new flavours come after the success of the love-it-or-hate-it festive Brussels Sprout Gin.
The new expressions will be released in 200ml bottles. Pickering's Head Distiller and co-founder Matt Gammell said, "The idea behind the smaller size is that you can pick and mix between them, they're the perfect way to have a gin in your cupboard that suits any mood."
The dinky bottles bring both style and substance with maximum flavour derived from natural sources. Each one holds enough for 8 serves – perfect for a few G&Ts in the garden, or even someone else's.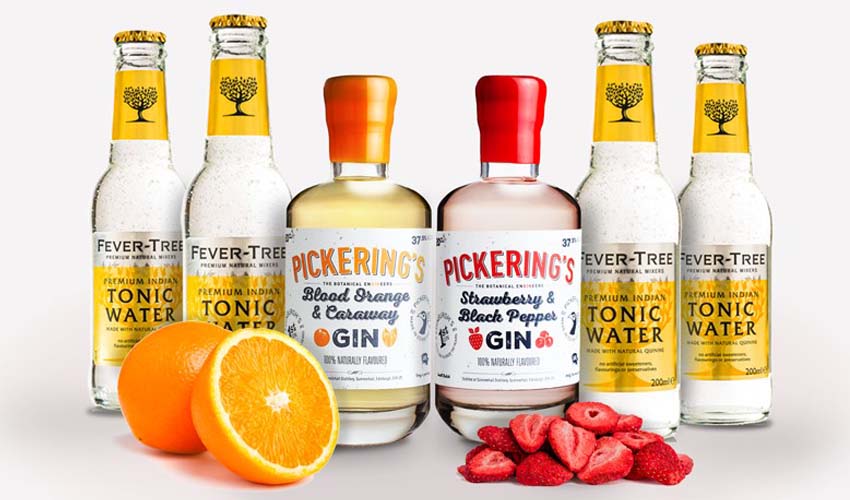 Alongside the three new flavours is the return of the floral Forget Me Not Gin.
All four expressions are available to buy individually, with an RRP at £12 but are currently on an introductory offer of £10 each.
The bottles are also available to buy as part of a Summer Fruits Gin Kit which costs £25. Included in the kit is 2 bottles of gin, 4 bottles of Fever-Tree tonic water and fruits to match the flavours. Three different kits, each with different pairings of gin and fruit are available.
The new Pickering's flavoured gins are available to buy from Sainsbury's.