The of the best things about summer is the wealth of flavoursome and colourful gin creations that emerge to delight and cool us in equal measures.
One such summer sensation is the Raspberry & Mango Gin Slushie, made using The Gin to My Tonic's incredible Raspberry & Mango Gin plus fresh ingredients and plenty of ice.
Combining the best of British and tropical summer flavours, this slushie has bucketloads of ice to refresh and keep cool in the warm summer weather.
The fresh fruit elements of the slushie only add to the invigorating nature of this drink. Simply pop all the ingredients in a blender and you're done.
Raspberry & Mango Gin Slushie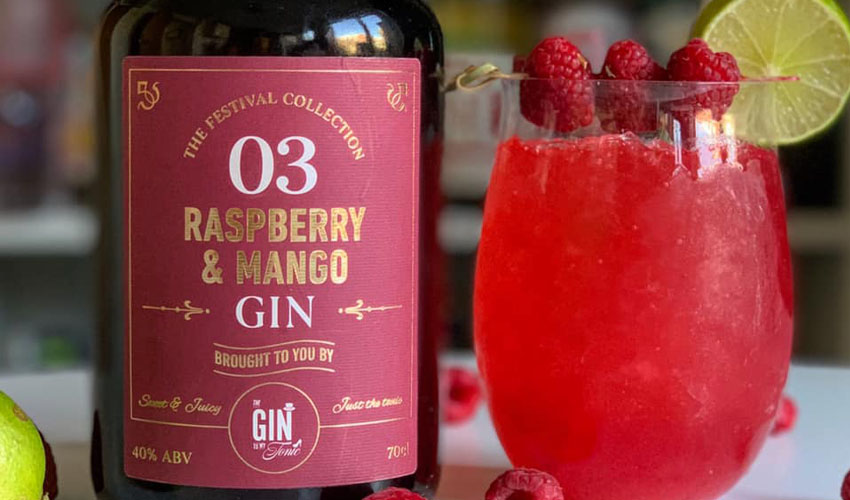 Ingredients:
Handful of fresh raspberries
4-5 chunks of fresh mango
Teaspoon of sugar syrup
Juice of half a lime
Lots of ice
Method:
Add all ingredients into a blender, whirl until smooth with a 'slushie' texture.
Pour into a tumbler or highball glass and garnish with raspberries and lime.
The Gin to My Tonic Raspberry & Mango Gin is available to buy from The Gin Kin Shop, priced at £35.