Shetland Reel Original Gin will appeal to fans of both classic and contemporary gins.
If you would like to win a bottle for yourself, head over to our Competitions Page until 9 June 2020.
A Little Bit of Background
The Saxa Vord Distillery, where Shetland Reel Gin is made, was started by four people who shared a passion for producing top quality products in local communities.
The distillery is located at the northern end of Unst, the most northerly inhabited island in the UK, only accessible from the Shetland mainland by two ferry journeys, via the island of Yell. It is closer to Norway in distance and in culture than it is to much of Scotland.
Botanicals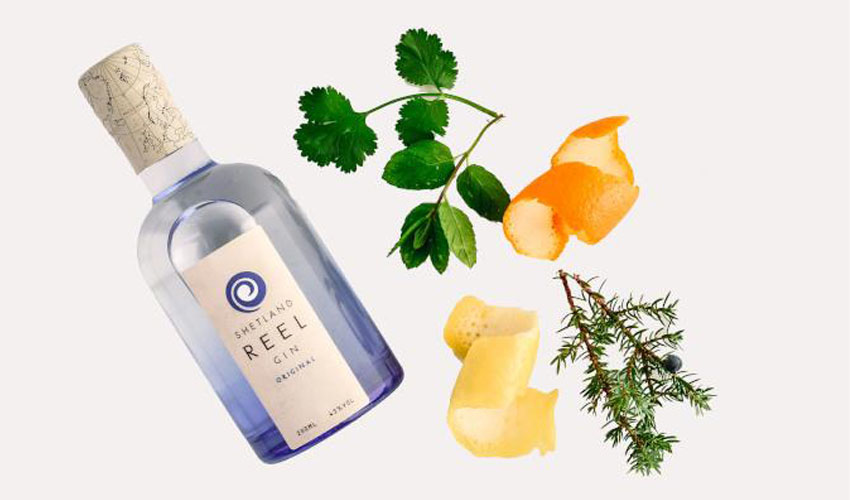 Shetland Reel's award winning craft gin affectionately captures the nature of the island on which it is distilled.
The signature recipe uses the sweet scented leaves of apple mint grown and harvested on Unst giving a unique authentic flavour of Shetland.
Other key botanicals include lemon peel, orange peel, juniper and coriander.
The Bottle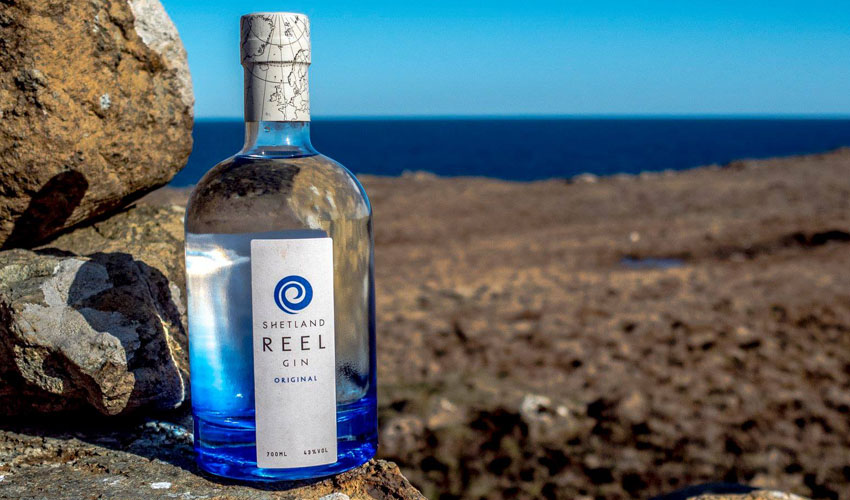 The 70cl bottle has a beautful blue frosting at the bottom of the bottle – the colour of the blue ocean on a blue sky day. The old fashioned map that covers the cork and neck, showing Shetland's position in the world, is an elegant touch.
The Gin
On the Nose
What hit me immediately was the stark freshness of the juniper – this gin has traditional roots and it's proudly proclaiming them on first meeting.
Straight
This is a wonderfully dry gin tasted neat. The crisp juniper is there again but on tasting there's a more balanced feel with coriander spice and a hint of citrus peel also present.
With Mixer
Mediterranean tonic brings the zesty orange peel to life and dampens the spice of the coriander. If you prefer a little heat, stick to a more neutral tonic. The addition of tonic makes the apple mint really sparkle on the palate.
Perfect Serve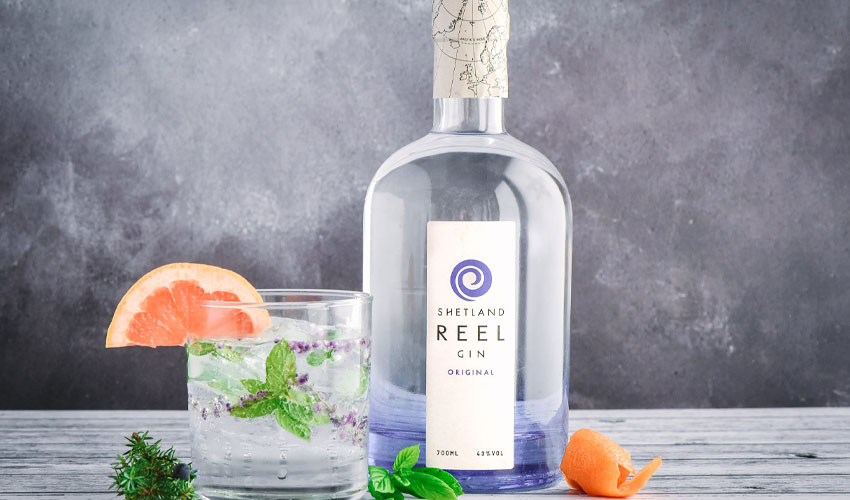 For the perfect G&T, serve 50ml Shetland Reel Original Gin with Fever-Tree Original Tonic Water in a rocks glass with plenty of ice. Garnish with a wedge of pink grapefruit, a sprig of mint and a sprig of lavender.
Lasting Impressions
Shetland Reel Original will appeal to classic and contemporary gin fans alike. The hint of apple mint will appeal to fans of modern gin whilst not being overwhelming enough to dominate the solid juniper base that traditional gin lovers appreciate.
Shetland Reel Original Gin is available to buy from the Gin Kin Shop priced at £34.