Sipsmith have launched a gin that looks set to be divisive. Heat lovers are going to be all over it, whilst those who prefer milder flavours will run a mile.
They say variety is the spice of life and Chilli & Lime Gin takes it literally, containing a whopping seven different varieties of chilli, including some of the hottest in the world.
The Carolina Reaper and the Scotch Bonnet chilli peppers are featured and both are among the highest entries on the Scoville Heat Scale – the rating system that measures the 'hotness' of a chilli pepper.
The inclusion of lime as a botanical provides a nice flavour balance but whether it will tame the heat of the chillis is another matter.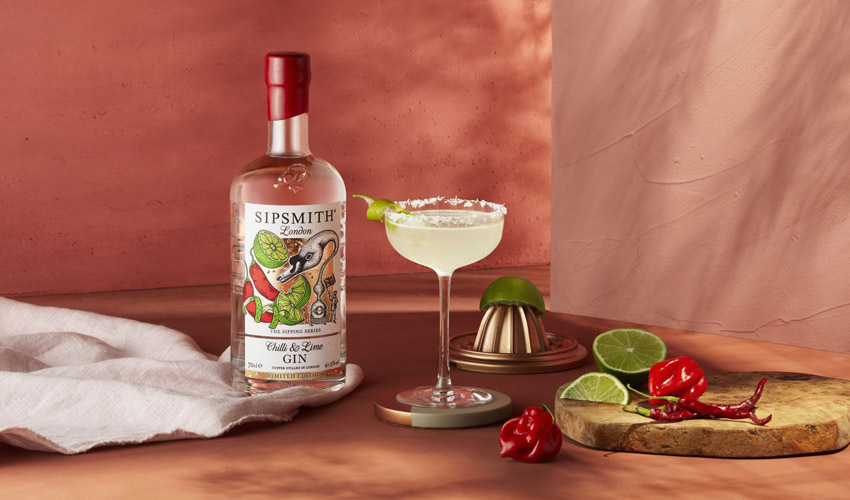 The gin is the first in Sipsmith's 'Sipping Series' in which they hope to "push the boundaries of creativity" in the distillation process.
If the heat is anything like suggested then a very small sip to begin with should suffice.
Sipsmith recommend making a Chilli & Lime Margarita with the gin. You can find the recipe here.
Creator of the Chilli and Lime Gin, Ciarán Russell from Sipsmith said about the gin: "We decided that zesty limes paired with our blend of seven specially sourced and taste matched chillies for a kick of flavour was the ultimate way to launch our Sipping Series range and we hope that sippers agree."
Sipsmith Chilli & Lime Gin is available to buy in-store or online at Tesco.