Fans of the Boë range will be delighted to learn that the Scottish gin brand has released a new Apple and Lime Gin.
The new expression perfectly balances zesty citrus notes of lime with the refreshing, sweet flavours of crisp green apples to create a stylish gin with a light delicate taste and beautiful colour and aroma.
Inkeeping with the brand's motto 'Stand out from the crowd,' the gin is a unique green colour and features the brand's trademark bottle shape, complete with botanical illlustrations.
The gin is created in small batches using the award-winning Boë Scottish Gin and the makers say it can be enjoyed with either lemonade or tonic.
To create the perfect serve, Boë recommend adding 50ml of Apple and Lime Gin, premium lemonade, cubed ice and a wedge of lime to a Copa glass.
You can also create a range of cocktails with the gin, including a Scottish Breakfast cocktail, a Green Vesper, a Garden Collins  and a twist on a Bellini, the Green Boë-llini.
For a special twist on the Martini, the gin creates a unique green cocktail called the Apple-Tini.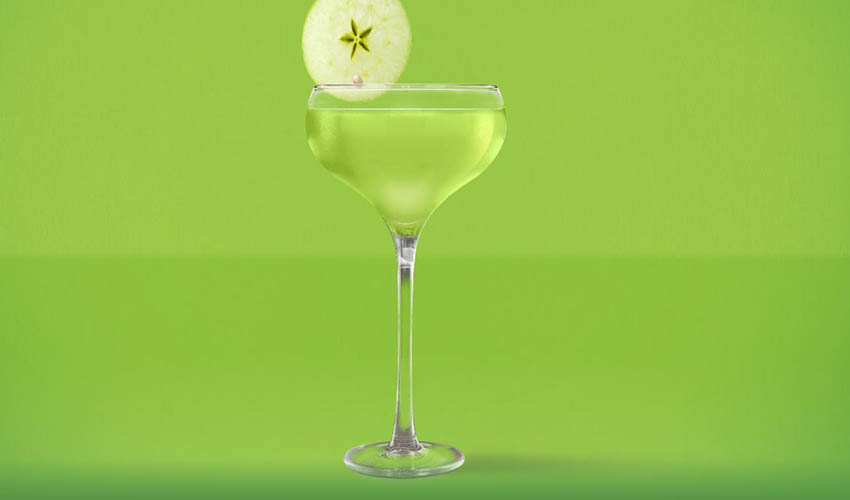 Add 50ml of Boë Apple & Lime gin, 40ml of apple juice, 15ml lemon juice and 5-10 ml of sugar syrup into a mixing tin and shake well for 10 to 15 seconds.
Strain into a glass, garnish with an apple wheel and enjoy!
The gin retails for around £30 for a 70cl bottle and can be picked up via Boë Gin or Tesco.