In normal times many of us would have put our glad rags on and headed out to celebrate World Gin Day but this year it's not an option.
That's why it's great that Japan's Kyoto Distillery has been kind enough to bring the cocktail bar to us.
L'Escamoteur, at The House of Ki No Bi – The Kyoto Distillery's first brand house in Kyoto will be beaming a live virtual cocktail party in which brand house owner Christophe will be giving a cocktail masterclass and showing you how to make your own.
The award-winning, popular bar is normally full of hustle and bustle and one of the best places to enjoy delicious KI NO BI cocktails, so it's the perfect environment to host this cocktail making event on World Gin Day.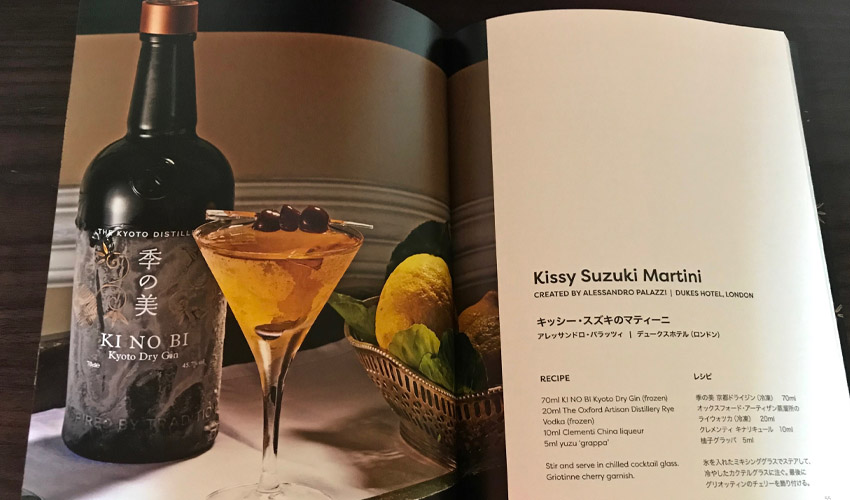 The cocktail making masterclass will take place on the House of Ki No Bi's Facebook page at 9pm Japan Standard Time, which means at earlier 1pm UK time start – perfect for spreading out the fun all day long.
Ki No Bi Gin is the first Japanese gin made in Kyoto and is created with Japanese botanicals such as yellow yuzu from the north of Kyoto Prefecture, hinoki wood chips (Japanese cypress), bamboo, gyokuro tea from the Uji region and green sanshō (Japanese peppercorn) berries.
The House of Ki No Bi virtual cocktail party takes place on Saturday 13 June the House of Ki No Bi's Facebook page at 1pm UK time.