World Gin Day is almost here and, despite the celebrations lasting the whole month this year, there is plenty of competition for events on the big day on 13 June.
One event that looks set to be exciting is The Old Curiosity Distillery's virtual gin tasting, taking place at 7pm on Saturday 13 June.
The event is called World Gin Day Tasting Trio and is hosted by the brand's head of sales Marcus.
To join in the fun you'll need to purchase the World Gin Day Tasting Trio pack which consists of 3 x 20cl bottles of Apothecary Rose, Lemon Verbena and Pink Elderflower gins & Jasmine plus 3 bottles of suggested tonic.
Once the pack is purchased you'll be contacted with details on how to join the virtual tasting which will be shared with you nearer the day.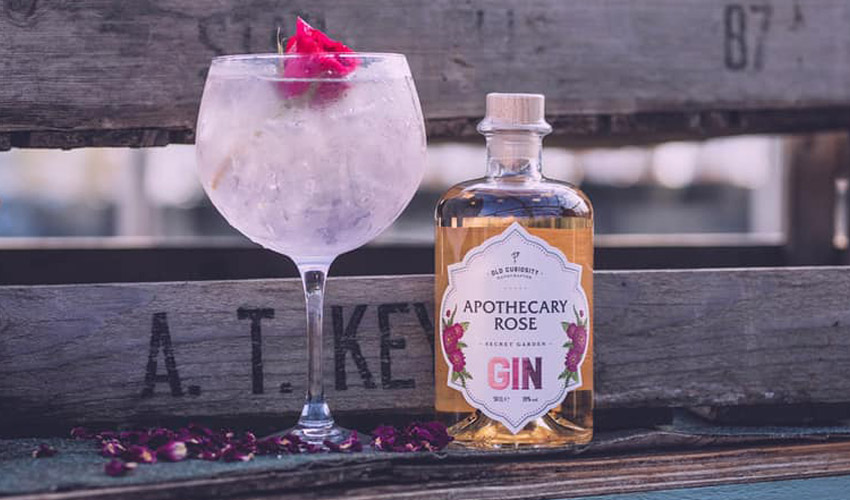 On the night you will learn about all the amazing botanicals in the products, the story of the gins, and most importantly how to best enjoy the gins. You will have the opportunity to ask as many questions as you'd like as well.
Old Curiosity gins contain natural ingredients from the brand's Secret Herb Garden in Edinburgh.
The botanicals picked from the garden make the gins change colour when tonic is added so you're set to be involved in a magical night should you choose to spend your World Gin Day with the Old Curiosity Distillery.
For more information on the event check The Old Curiosity Distillery's website.
You can purchase Old Curiosity Distillery gins from the Gin Kin Shop.