World Gin Day often throws up some strange events and Sipsmith's offering certainly falls into the curious bracket.
Sipsmith are planning a virtual event which involves 'throwing' Martinis for a full 24 hours.
If you're not familiar with cocktail making terminology then you may well be feeling outrage at the potential wastage of glorious gin cocktails. But fear not, the kind of 'throwing' Sipsmith will be doing shouldn't involve any wastage if done properly.
Throwing is an old-school technique that involves pouring a Martini from a tumbler high above your head into a tumbler held below.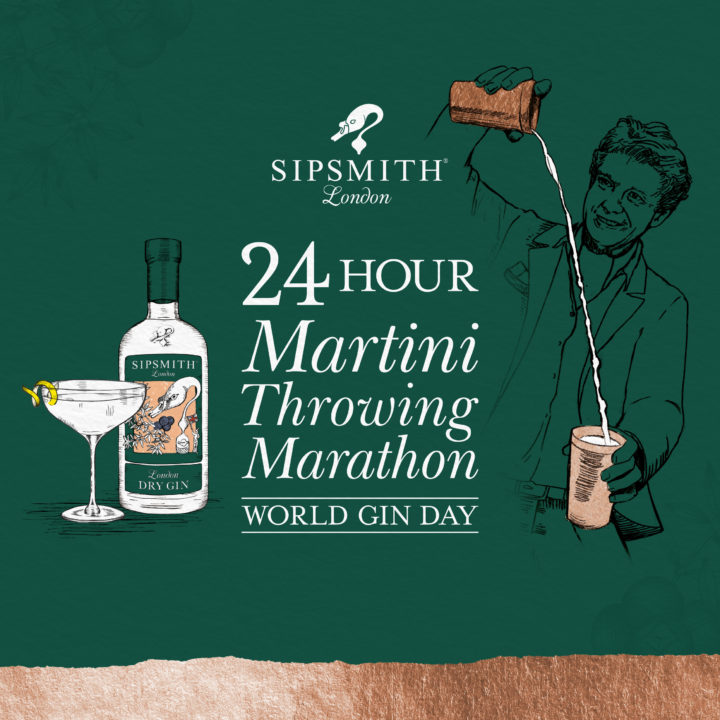 It not only looks impressive, but also releases aromatics, resulting in a silky-smooth sip and minimal dilution. It requires a steady hand and razor-sharp accuracy but, like every expertly crafted gin cocktail, practice makes perfect.
The Martini marathon is all in aid of a good cause. If you tune in to the live stream you'll have the option to donate to Hospitality Action.
All donations received during the World Gin Day Martini throwing challenge will go to the charity, who along with other hospitality charities from around the world, provide financial and emotional support to thousands of hospitality workers whose livelihoods have been impacted by the current pandemic.
The live feed will be broadcast on the Sipsmith Instagram page from 10am Saturday 13 June.