Warner's Gin is offering the chance to experience a new live virtual gin tasting and farm and distillery tour – all whilst sipping on a G&T on your sofa.
The virtual gin experience will allow customers to travel around five acres of Warner's botanical gardens where they grow over 25% of the ingredients used in their award-winning gins.
You'll be able to take in the stunning panoramic views of the undulating countryside around the Warner's distillery, get up close and personal with millions of bees, 'live from the hives', and learn about what it takes to create a 100% natural farm-grown gin.
As well as experiencing the beautiful countryside, you'll unleash your inner gin geek whilst learning the art of distillation.
During a delicious tutored tasting with a team of experts – including Tom Warner himself – you will experience five farm-grown gins, paired with their perfect Fever-Tree mixers.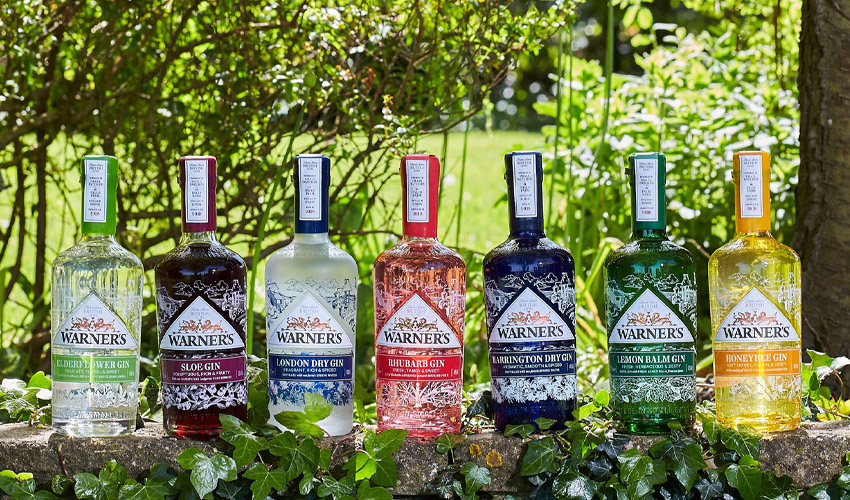 With never-seen-before behind the scenes access to the picturesque distillery, botanical gardens and farm, the new interactive digital experience offers a unique opportunity for family and friends who can't meet face-to-face at the moment to reconnect.
In times like these any special experience which has a chance to connect people is a positive thing.
Hosted by Tom, Tina and the Warner's team, the live tours last 90 minutes and are available on selected dates and times.
In order to book a date and time you'll have to purchase the Virtual Gin Tour and Tasting Set, which costs £40 per person and includes: 5 x 5cl Warner's Gin selection, 3 x 20cl Fever Tree Mixers, a handy guide for the big day and a few extra surprises.
To find out more and to book visit Warner's website.