Edible booze stirrers that add a splash of flavour to your drink could be the hottest gin accessories of the year.
Perfect for parties, simply pop them in your G&T, give them a stir and flavour will slowly be released into the glass. They will also colour the drink – another crowd pleasing feature.
The stirrers are basically hard sugar candy which will retain their shape for use in multiple drinks. Whether you end up scoffing them before they finally expire is another matter.
They come in a range of pretty colours and will look stunning in gin and fizz cocktails or brightening up a G&T.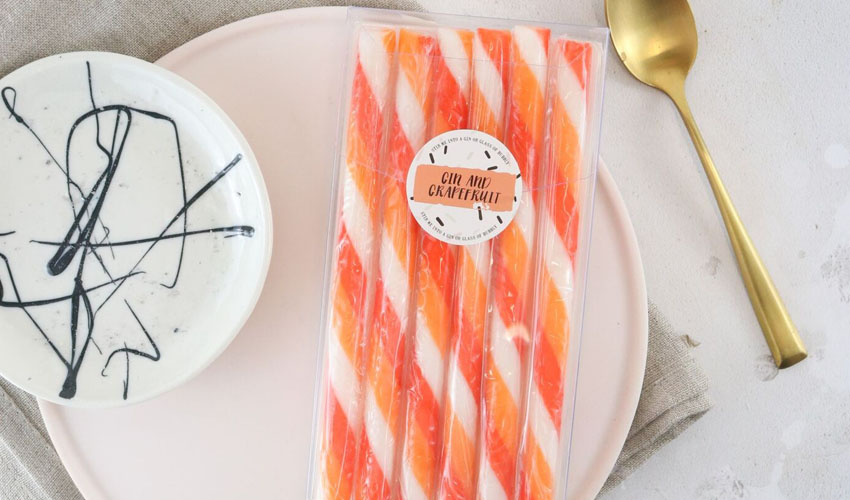 Even more impressively, each stirrer is flavoured with real gin. Flavours include Rhubarb Gin and Custard, Gin and Lemon, Sloe Gin, Gin and Elderflower and Grapefruit Gin, so there will be one to match whatever you're drinking.
Sold by Holly's Lollies, an online confectionary store, a pack of 6 costs £5.95 meaning it's roughly a quid to liven up each drink.
If you're more of a hot beverage fan you can also buy some newly added hot drink additions, including Irish Cream stirrers, Amaretto hot drink stirrers and mulled wine, which we think will be a must for Christmas parties.
Holly's Lollies also sell cocktail flavoured lollipops too – we know where we'll be shopping when it comes to the next party time!
You can purchase the edible booze stirrers at £5.95 per pack of 6 from the Holly's Lollies website.