Summertime means that the gin cocktails come out to play and with the UK weather being what it is, sometimes you need a quick fix when the sun suddenly appears without warning.
Sometimes the most satisfying cocktails can be the simplest. Simply crack open a can of Steep Soda Co.'s Hibiscus & Lemonade and mix with a 50ml serving of Forest Gin and plenty of ice. Garnish with a lemon slice and fresh mint leaves.
Steep Soda Co. are an online retailer that specialise in making premium sweet fizzy drinks that don't contain any artificial flavourings, colourings or preservatives.
Forest gin is an ultra premium gin made in batches of a maximum of 85 bottles at a time for extra quality control.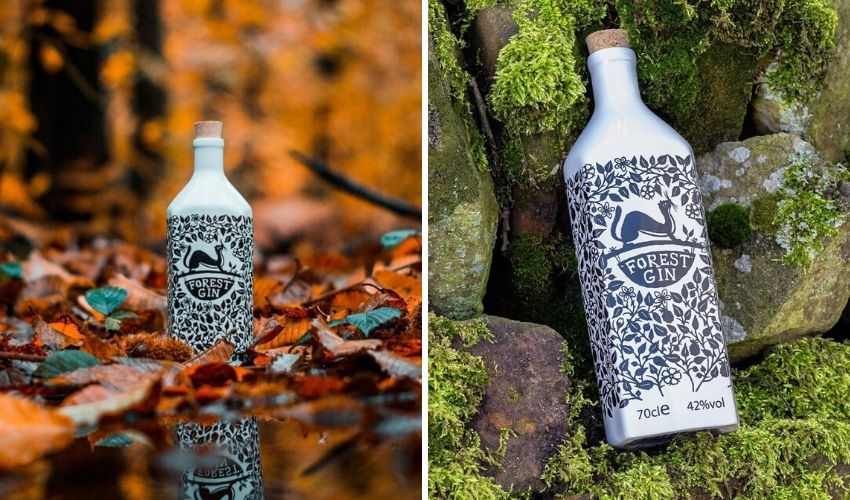 As for the ingredients, Forest Gin contains organic juniper berries, organic coriander seeds and superior quality vanilla pods.
A lot of the botanicals are foraged from the grounds surrounding the distillery in the Peak District National Park and the water used comes from an ancient spring in the area.
Forest gin deserves to be mixed with premium products, that's why the Steep Soda Co. Hibiscus & Lemonade is a good match and perfect for summer sipping in the garden.
You can pick up a pack of 4 Hibiscus & Lemonade cans for £6 on the Steep Soda Co. website. Other flavours include Rhubarb, Lime & Cucumber and the ginny sounding Juniper & Lime Tonic.
Forest Gin is available to buy from the Gin Kin Shop.