Blueberries are well known to be a superfood so combining them with the most super of spirits is a no-brainer.
Made with fresh Scottish blueberries handpicked from local farms, Gin Bothy Blueberry Gin Liqueur is hand-turned daily to create a rich fruit liqueur.
The fresh blueberries are infused into Gin Bothy Original Gin (also in the recipe below) which is very tasty in itself, so you can imagine the flavour explosion when delicious Scottish blueberries are added into the mix.
Add some freshly squeezed lemon juice, sugar syrup, flavoured tonic and plenty of ice and you have a gin slush bursting with flavour and begging to be sipped on a hot summer's day – topped off with fresh, ripe blueberries.
Make summer that bit more special by trying the super easy superfood recipe below.
Blueberry Bramble Gin Slush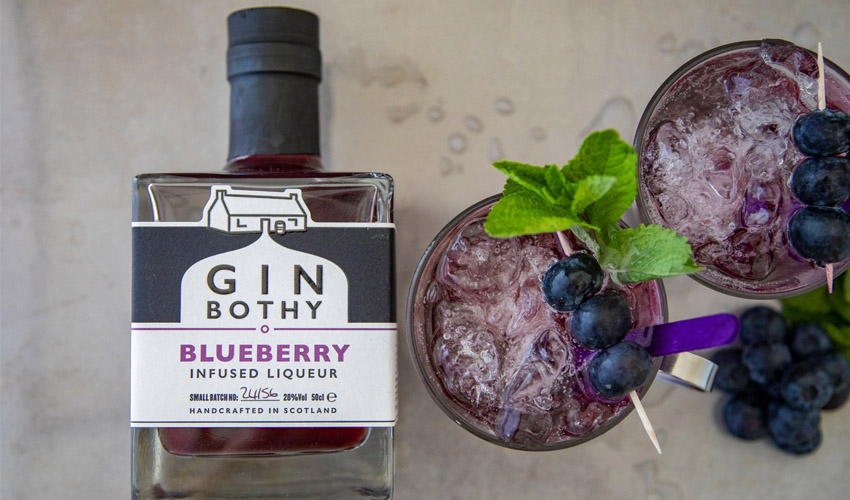 Ingredients:
Method:
Mix with tonic in a Boston shaker with crushed ice.
Pour into a glass and drizzle with the Gin Bothy Blueberry Liqueur until the desired colour is achieved.
Add fresh blueberries to a cocktail stick and place over the glass to garnish.
Gin Bothy Blueberry Gin Liqueur and Gin Bothy Original are available to buy from the Gin Kin Shop.