Air travel may be severely restricted right now but a gin bar in County Durham is making sure that one grounded plane is exactly where it's meant to be.
The Aviator Gin Bar is a joint venture by The Herbal Gin Company owners Wayne Richardson and Colin Scott. After creating their own gin making business the pair decided to add a bar to their portfolio.
Wayne and Colin decided to combine their two biggest passions in life – gin and flying – to create a bar that simulates the experience of flying (and drinking) on an aeroplane.
Wayne Richardson said: "The idea basically evolved as Colin had been in the Army and did a bit of flying with the air core and I fly anything that flies – gliders, hot air balloons – so we took that passion and built the idea around that."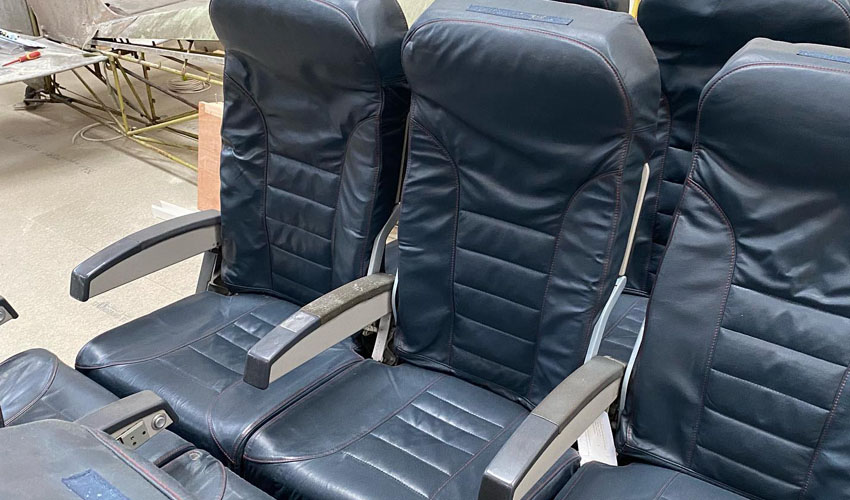 Customers will be able to sit in booths, or 'pods' of 6, on real ex-aeroplane seats salvaged from Boeing 737, Airbus A320 and a A340. The bar is made from a Boeing 737.
Gin cocktails will be served from aeroplane trolleys by staff wearing cabin crew outfits. There will even be videos on the windows that simulate the view from an aeroplane window.
The finishing touches are still being made to the Aviator Gin Bar and the aim is to host a launch event 4 July, in accordance with social distancing guidlines.
This means the launch will be in the shape of a large outdoor bar in the car park of the premises which can hold 250 people at the current recommended two metre distance.
For more information and for regular updates, visit the Aviator Gin Bar Facebook page.