Orkney Gin Company Johnsmas is fresh, floral, fragrant and above all – fabulous.
A Little Bit of Background
Orkney Gin Company is a family business very much steeped in tradition, both in terms of the history of their island and in how they make their gin.
The rich Orkney history and landscape inspire how each gin is flavoured and the traditional hand-crafted approach to distillation and bottle production ensures small batches of premium quality.
Botanicals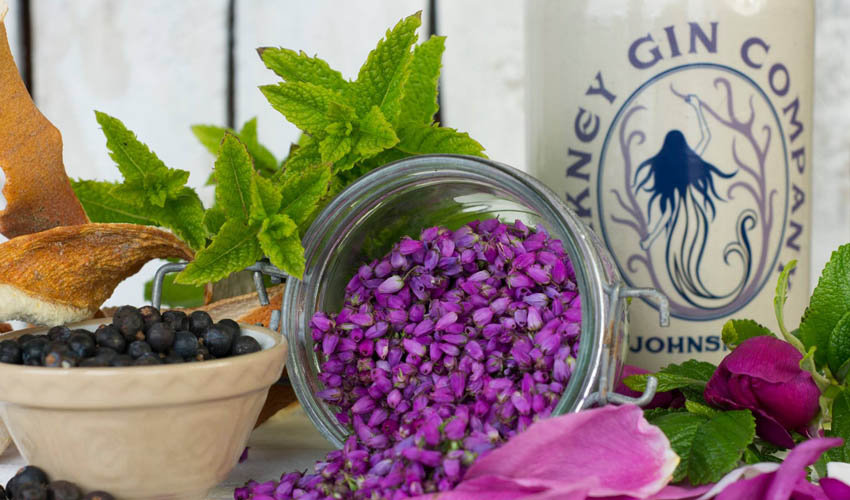 Johnsmas means 'midsummer' in Old Orcadian and the floral and fragrant botanicals used in the gin represent the almost never ending midsummer night in Orkney.
A variety of hand picked seasonal botanicals such as home grown mint, Orcadian heather flower, wild rose petals and orange peel are all in there, alongside gin staples such as juniper berries.
The Bottle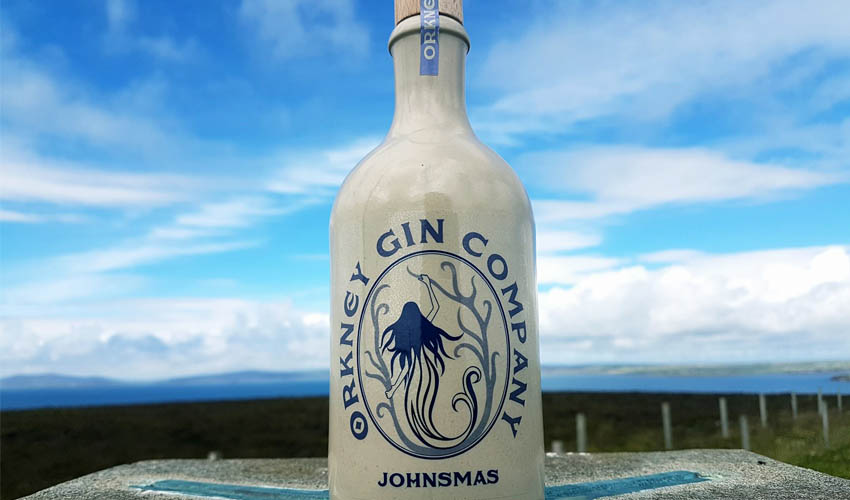 The beautifully opaque Orkney Gin Company gin bottles are inspired by the stoneware and glassware that occasionally washes up on Orkney's beaches.
The stoneware effect is wonderfully unique and is reminiscent of a bottle from a bygone era. The logo depicts a selkie; mythical creatures, tales of which have been passed down through generations of Orcadians.
The Gin
On the Nose
Gins can often be powerful and somewhat overwhelming on first scent but Johnsmas was anything but overpowering. More like a soft perfume, the bright floral notes were as alluring as the mysterious selkies.
Straight
Sipped with ice, the freshness of Johnsmas washed over the palatte like a sea of flowers. There's a lightness in the floral notes that makes it very easy to sip neat.
With Mixer
An Indian tonic mixer brought out some sweetness in the gin without losing too much of the floral character. A lime wedge garnish helped to tease out some of the zestier botanicals.
Perfect Serve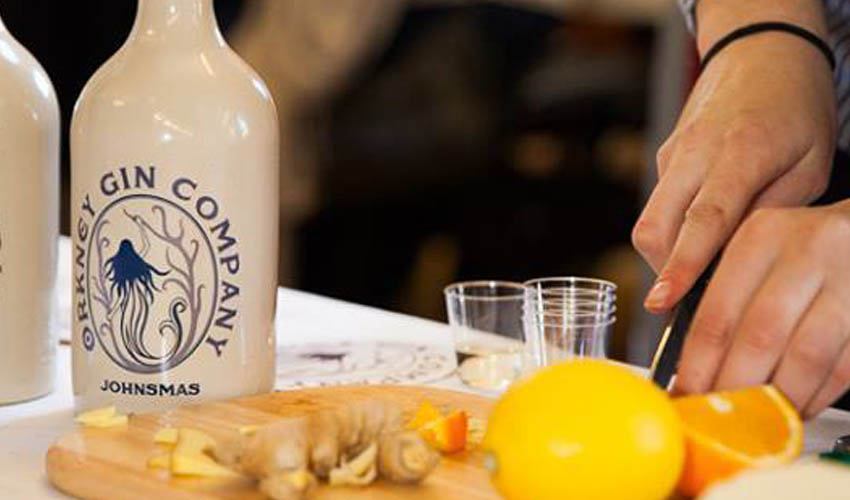 Orkney Gin Company recommend mixing with an elderflower tonic for those who want an extra floral flavour profile. Serve in a tall glass over ice and garnish with mint to compliment the botanical flavour.
Lasting Impressions
For the gin connoisseur who wants a bit of a change from a London Dry but can't bring themselves to purchase a garish flavoured gin, this is the gin you need to add to your collection.
The freshness and fragrant floral flavour make this my gin highlight of the year so far.
Orkney Gin Company Johnsmas is available to buy from the Gin Kin Shop, priced at £34.