If you've ever had the dream of drinking with mermaids then fantasy could become reality later this year.
The Little Mermaid Cocktail Experience is an immersive cocktail theatre experience including original cocktails themed around the centuries-old fairytale.
The show will be staged in London at a secret venue to be revealed and is described as "a 1.5 hour-long multisensory submersive cocktail experience including 3 bespoke themed cocktails."
The production is being staged by the same team that brought the delightfully whacky Mad Hatter's Gin & Tea Party to the UK so we can expect some whimsical gin cocktails and a large dose of unreality.
Fairytales have been told for centuries and they are increasingly the domain animated films for children, however this is one fairytale (or fairytail?) experience that is strictly for adults.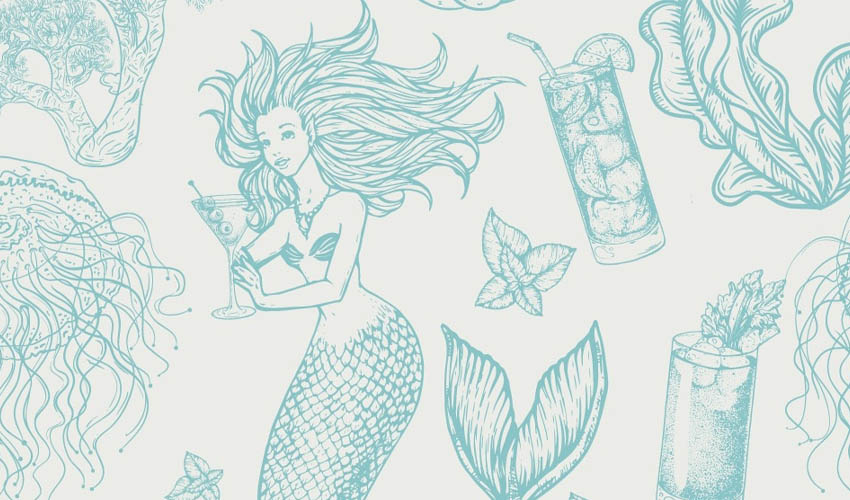 The show arrives in London 17 September 2020 and will run Thursday – Sunday for a few weeks.
Guests can expect to be transported into a magical setting where the human world collides with ocean life. They'll take a journey underwater (not literally) where walls of coral shimmer and pearls glimmer as the water passes.
The cocktails will be innovative, elaborate and will match the setting and particular scene being played out from the story.
Surrounded by stunning decor, talented actors and secrets to be uncovered, get ready to discover the mysteries hidden beneath the surface.
A limited number of presale tickets have gone on sale via organisers Fever. Book here.