If you're dreaming of jetting off on holiday, then why not bring the taste of paradise to you?
Sámara Gin is inspired by the nature, flavours and aroma of Costa Rica and is the perfect base to create a truly exotic cocktail at home.
Simply combine with the tropical Maracuya fruit of Costa Rica (aka passion fruit) to create a fruity twist on a Tom Collins that'll transport you to the tropics in an instant.
Costa Rican Collins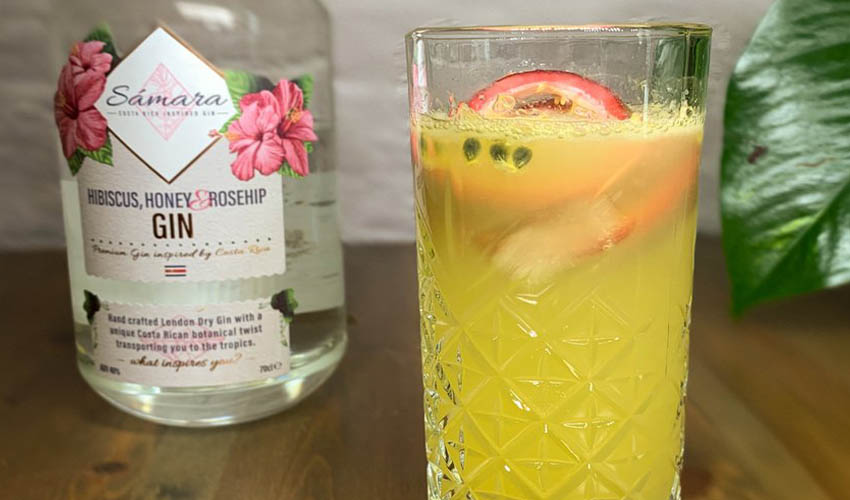 Ingredients:
50ml Sámara Gin
2 x Passion fruit
30ml Lemon juice
1 tbsp sugar syrup or honey
Soda water
Method:
Add Sámara Gin, lemon juice, sugar syrup or honey and insides of the passion fruit to a cocktail shaker and shake with ice.
Strain into a Collins glass with ice, top up with tonic or soda water.
Garnish with lemon or a passion fruit quarter / slides.
Sámara Gin (70cl) is available to buy from Gin Kin Shop.