Here at the Gin Kin we absolutely love a gin-related upcycle. Recently we've seen homemade gin fountains, upclycled gin shelves and homemade gin bars but we've never seen anything like this creation from Campbell's of Beauly.
The bespoke clothing retailer has transformed a jerry can, normally used for storing extra fuel, into a mobile gin bar.
Because you can never be too sure exactly when you're going to need emergency gin rations.
Perhaps because they are so unusual and made to order they are priced at a hefty £225. The price include the glasses but not the gin or mixers.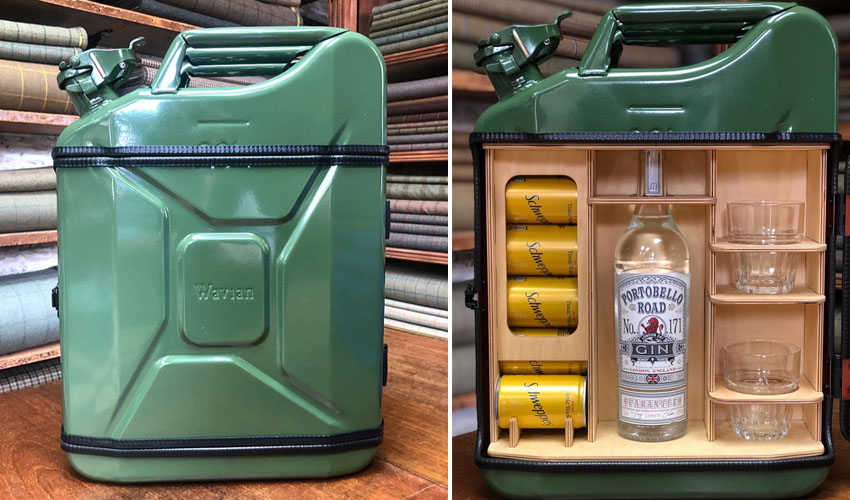 Campbell's of Beauly describe themselves as being "Passionate about the great outdoors and country life, and passionate about the essentials to take with you."
We won't argue with gin being classed as "essential" but at the price it's certainly more of a luxury gift for a gin lover.
The product is available on forward order. Once purchased online it will be made and sent out in 4-6 weeks, so if you're planning to buy one as a gift you'll need to plan ahead.
The made-to-order upcycled jerry can mobline gin bars can be ordered on the Campbell's of Beauly website.