Sandhills Gin is fresh, light and bursting with citrus notes.
A Little Bit of Background
Sandhills is a small hamlet located in the heart of the Surrey Hills. Visitors are often struck by the rich golden colour of the gorse flower covering the heath. It's so striking that it has been part of the inspiration behind the look and taste of Sandhills gin.
Sandhills Gin is only around two years old but in that time has firmly established itself as an international award-winning gin.
Botanicals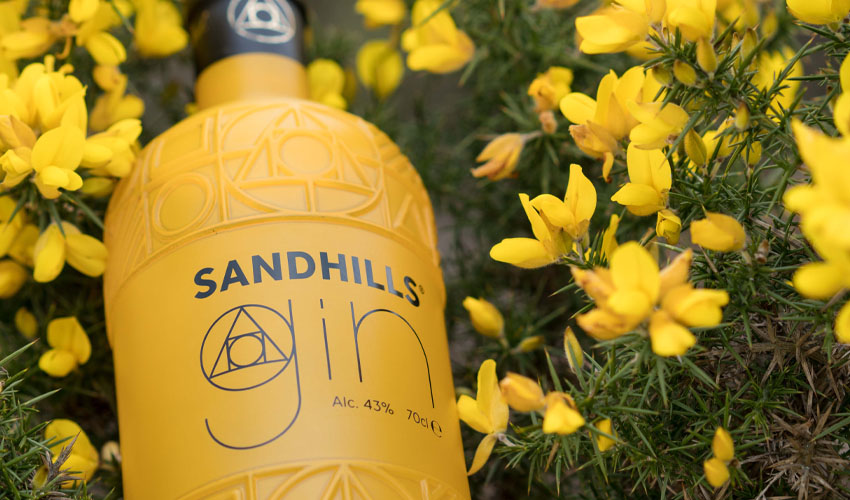 Sandhills Distillery set out to create a gin that was a gin 'of its location but not constrained by it.' Therefore, locally grown gorse flower, douglas pine needles and honey from Surrey are contrasted by more exotic ingredients such as yuzu from Asia.
Alongside the traditional gin botanicals you will find:
Gorse flower
Douglas fir
Yuzu peel
Lemon balm
Orange peel
Dandelion root
Surrey Hills honey
Black cardamon
The Bottle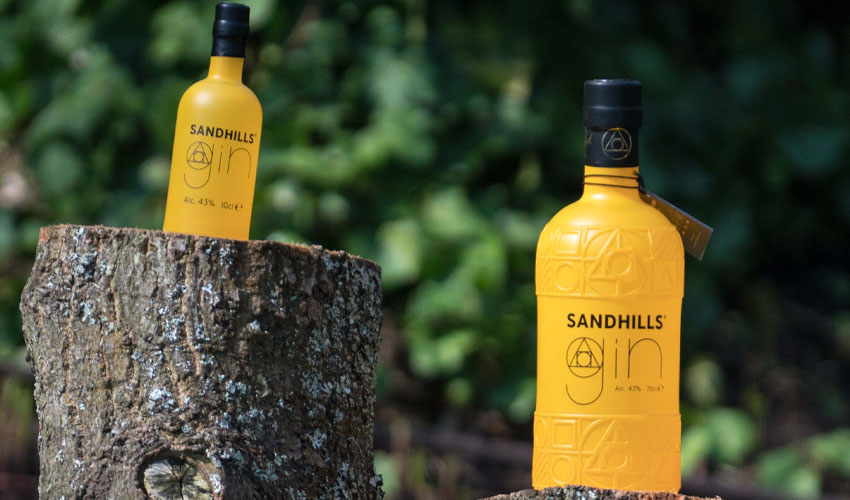 If there's a more summery-looking bottle of gin I haven't seen it. The gorgeous golden yellow looks resplendent in the sunshine and will brighten up the darkest winter days.
The alchemy symbology in the lettering reflects the innovative cold vacuum distillation process which preserves lighter, more delicate flavours and bouquets.
The Gin
On the Nose
The first impression of the intital aroma is the hit of citrus that greets the nostrils – it's fresh without being overwhelming. Later comes the piney notes of juniper and a hint of sweet coconut from the gorse flower.
Straight
This gin was designed to be drunk straight, and it shows. Sipped in a glass of ice the gin is smooth and flavourful. The heavy citrus ratio to juniper helps the gin go down nice and easy.
With Mixer
I tried Sandhills with Fever-Tree Indian Tonic and a slice of lemon and it was an absolute treat. The subtle spices of the tonic were mingling beatifully with the black cardamom to give just a hint of heat and the lemon garnish was picking out the sparkling citrus notes of the yuzu.
Perfect Serve
The distillery is keen to convey that Sandhills was created to be enoyed neat with plenty of ice and without garnish. But if you prefer a mixer stick to a premium unflavoured tonic with an orange twist to compliment the citrus notes.
Lasting Impressions
With a wonderful complexity that still feels light and fresh, Sandhills is the new kid on the block that deserves to be taken seriously. Highly recommended for inclusion into your gin cabinet.
Sandhills Gin is available to buy from the Gin Kin Shop, priced at £42.50.