If you've ever tried in vain to balance delicious flavour with a health conscious approach to drinking then (Minus) -33 Passionfruit & Mango 'Gin' could be the solution.
Crisp, clean and fresh, naturally sweet and 48 calories; this fruity spirit pairs beautifully with tonic and a slice of mango or passionfruit.
Although classed as a 'Juniper Distilled Spirit,' (Minus) -33 isn't technically gin.
Gin legally needs to have a few characterstics to be bottled and labelled as gin, such as being at least 37.5% ABV and having juniper feature as a botanical, usually the main one.
The Passionfruit & Mango expression is bottled at 33% ABV in order to reduce the calorie count of the drink.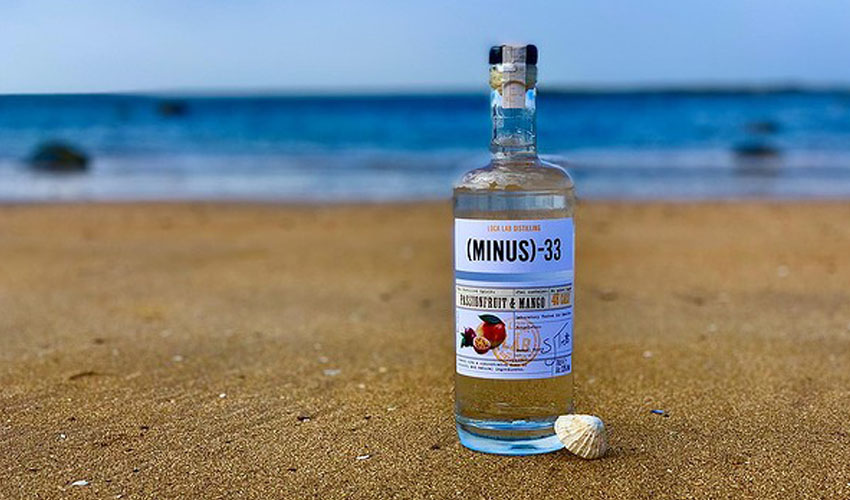 So, if you're looking to get into the holiday mood and create some sun-kissed tropical cocktails whilst also watching the waistline then Passionfruit & Mango could be a lovely and light option.
The (Minus) -33 recipe removes the use of refined sugars (alcohol has almost twice as many calories gram for gram as sugar) in favour of naturally sweet, naturally low calorie, bursting with flavour, botanicals and adopts a delicate distillation process to retain smoothness.
(Minus) -33 Passionfruit & Mango is available to buy from the Gin Kin Shop, currently on sale at £26.