Isle of Harris gin regularly tops polls of the nation's favourite Scottish gin and part of the attraction may stem from the fascinating bottle design.
So it's perhaps no surprise that the bottles have influenced ceramicist Rupert Blamire to create a range of wonderful hand-thrown mugs inspired by the iconic Isle of Harris Gin bottle and the colours of the island.
This new set contains two unique mugs in a presentation box, alongside a pair of complementary stainless steel tea-infusers bearing the Social Distillery marque.
Gin and tea cocktails have become more popular in recent times and these mugs are simply the perfect vessel to sip from.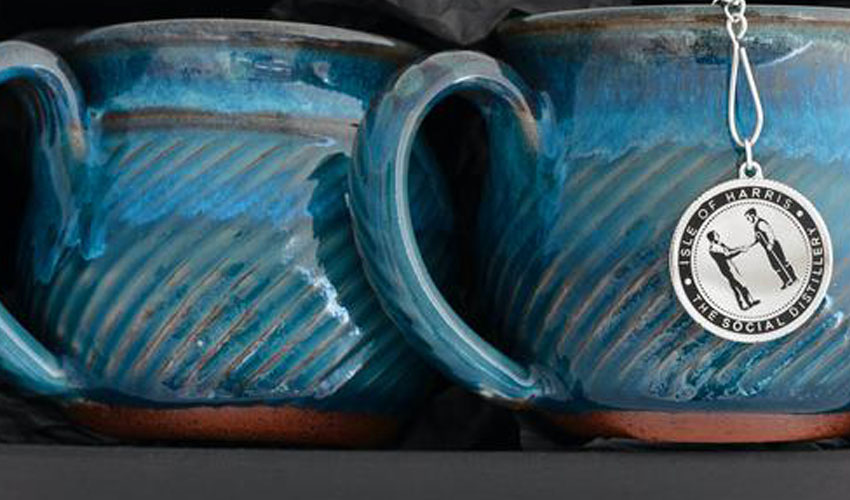 Also included in the two mug set is a sample of Eteake's refreshing Isle of Harris Gin Tea, which captures the best of the gin's botanicals, to get you started.
Due to the craft nature of the mugs, each one is different and may vary slightly in design from the ones shown here.
The dimensions of the mugs are as follows: 800mm wide at top / 700mm height / approx volume 200ml.
Isle of Harris Gin mugs are traditionally very popular so you'll have to be quick to secure a purchase.
The 2 mug set is on sale at the Isle of Harris Distillery website.