Former Dire Straits frontman Mark Knopfler has teamed up with Portobello Road Gin to create a limited edition gin in honour of the legendary guitarist.
The London based gin brand has been releasing limited edition gins based on famous residents of Notting Hill, where the distillery is situated.
Local Heroes No.3 features Knopfler, a former resident of Notting Hill, as the chosen face of the gin.
The new gin comes in a bottle featuring Knopfler's 1937 National guitar, familiar from the cover of Dire Straits' 1985 Brothers In Arms album.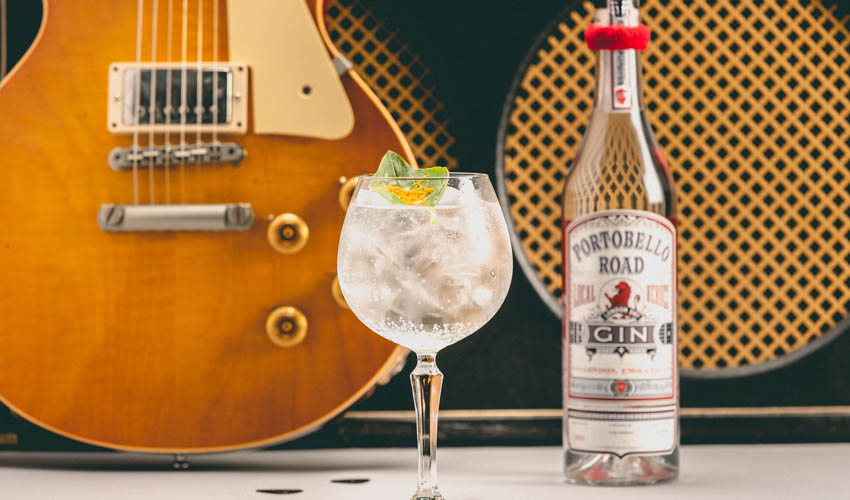 Knopfler, who is a passionate gin fan, worked with Portobello Road Gin's co-founder, Jake F. Burger to create Local Heroes No.3 – a bold gin that combines Portobello Road Gin's nine signature botanicals with lime zest, fresh cucumber peel and olive oil.
The idea emerged when Knopfler was writing songs for the musical version of Local Hero, based on the 1983 Bill Forsyth film, for which the musician wrote the soundtrack.
Mark Knopfler said of the collaboration: "There'll probably be a few fans who want to have a bottle just to collect.
"It's been a real fun thing, I went down there, Jake made me a gin and tonic and it knocked my socks off. It was really beautiful and I learned a lot. You can make gin, but if you're going to make good gin, it's not as easy as it looks."