If the essence of Harry Potter could be distilled into a gin bar then The Cauldron would be it.
The magic themed bar, with venues in Stoke Newington and Edinburgh, will see you become a witch or a wizard for a night as you don a robe and borrow a wand upon entry.
Simply wave your wand at the unicorn's head and, voila!, gin (or unicorn's blood as it's known in the bar) is dispensed.
We've seen a few gin fountains in our time but this one is really out of this world.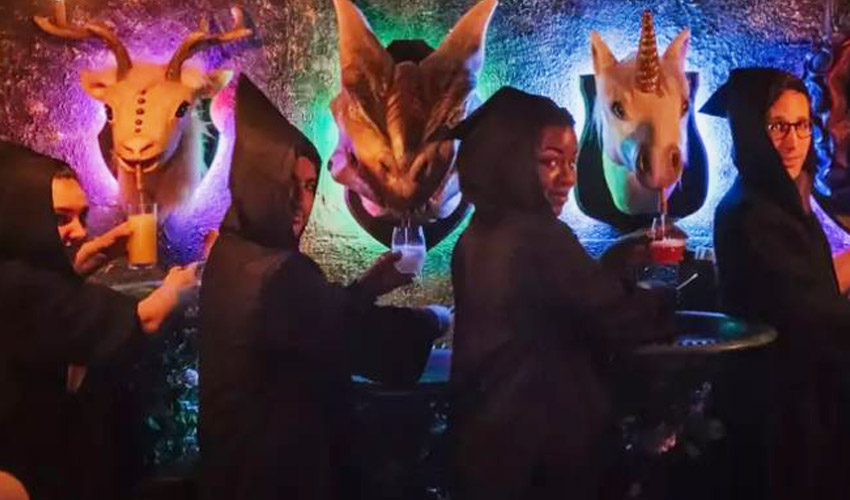 The experience costs £25 for a bottomless ticket which gives you 45 minutes unlimted refills from the unicorn or his rather spooky looking friends on the wall.
You have to do a little bit of online wizardry to book the bottomless gin fountain. The deal is only available when you book onto The Cauldron's Potions Making Experience on a Sunday. Once you select Sunday as your preferred day, the Bottomless Unicorn Cocktail option will become available.
The gin fountain is not the only mysterious feature in The Cauldron – not by a long shot.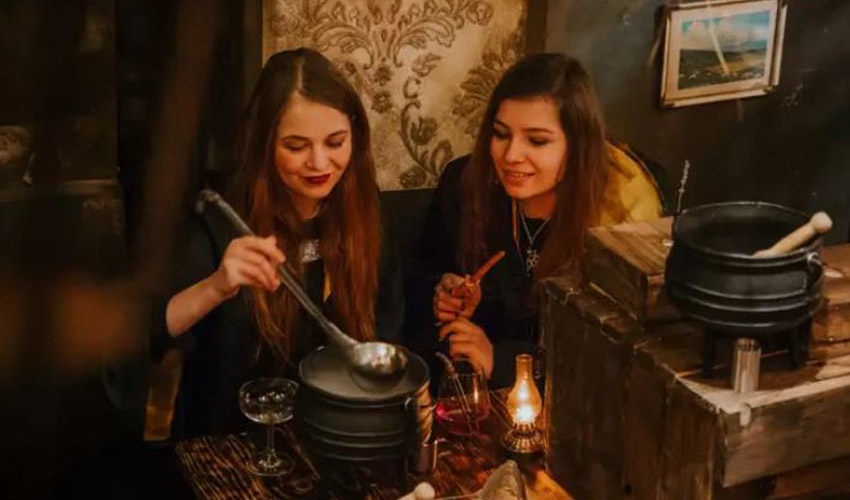 You can take a potions class and spell casting 101 which has bubbling pots, brooms and magic books, reminiscent of Professor Snape's classroom.
The Cauldron promises that all its experiences have recently been "redesigned for social distancing" so you can rest assured that the safety of guests is paramount.
One thing the bar can't help with, however, is how you feel the next day. As they say on the ticket booking site, "magic wands do not protect against hangovers."
For more information or to book an experience, visit The Cauldron website.