Sometimes cocktails can seem like a bit of an effort – but they don't have to be. It's possible to make home made gin cocktails that are very easy to make and just as tasty as their complicated cousins.
Most of the cocktails featured here involve only 3 ingredients and can often be made using common ingredients that you'll have lying around the kitchen.
Hopefully these recipes won't involve a trip to the shops and will encourage you to spend a little bit of time for maximum reward.
Have fun making cocktails that don't require a barista qualification but still look and taste like gin bar quality.
How to Make Easy Homemade Gin Cocktails
Cucumber Gin Cooler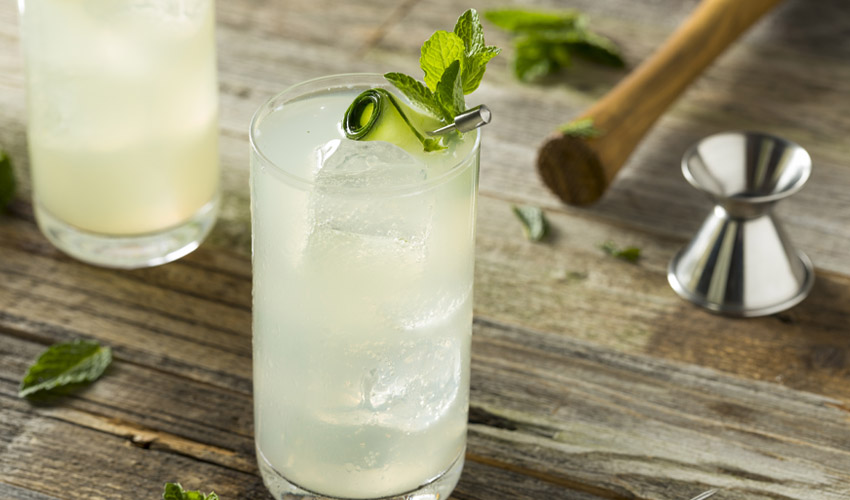 The botanicals in gin compliment cucumber perfectly so this is a natural fit. And who hasn't got a spare bit of cucumber hanging around the fridge?
This may look like a refreshing mineral water but remember it's pretty potent!
Ingredients
50ml London Dry gin
80ml soda water
5 cucumber slices
Method
Muddle the cucumber in the bottom of a glass, top with ice, gin, and soda water
Garnish with cucumber and a mint sprig.
---
Citrus Highball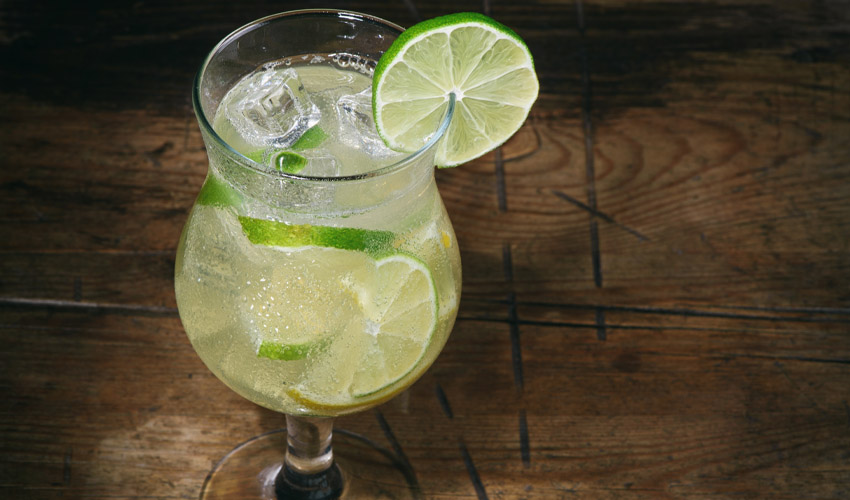 If you haven't tried gin and tea cocktails, now is the time to experiment. Add in some Vitamin C-rich citrus and you've got a matcha made in heaven!
Ingredients
50ml gin
1 citrus tea bag
Low-calorie tonic water, to top
Lime to garnish
Method
Place the gin and citrus tea bag in a glass and leave to infuse for 2 minutes.
Remove the te bag, fill the glass with ice cubes and top up with low-calorie tonic water.
Stir and garnish with lime slices.
---
Pink Gin Fizz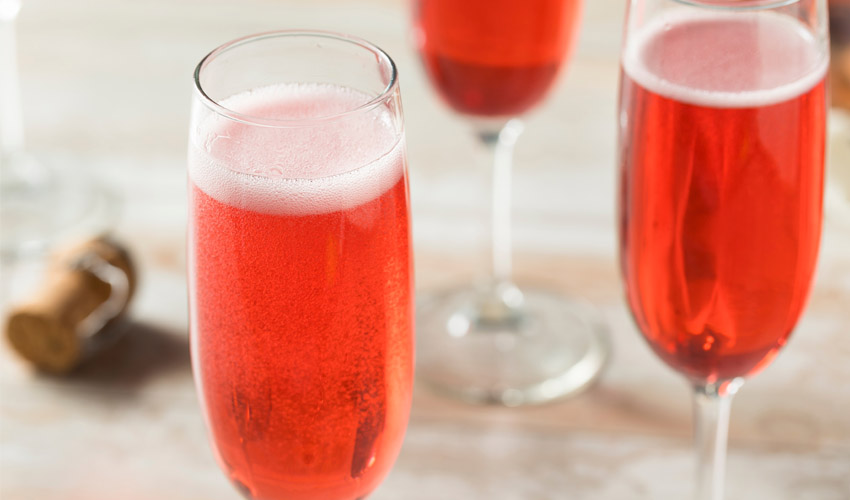 Pink gin and fizz can simply never go wrong. If you don't have any pink gin lying around it's really easy to make your own pink gin with just a few ingredients.
Ingredients
40ml pink gin
80ml Prosecco
Fresh lemon juice
Method
Mix the pink gin with Prosecco in a flute or highball.
Squeeze in some lemon juice and stir.
---
Eastern Sunset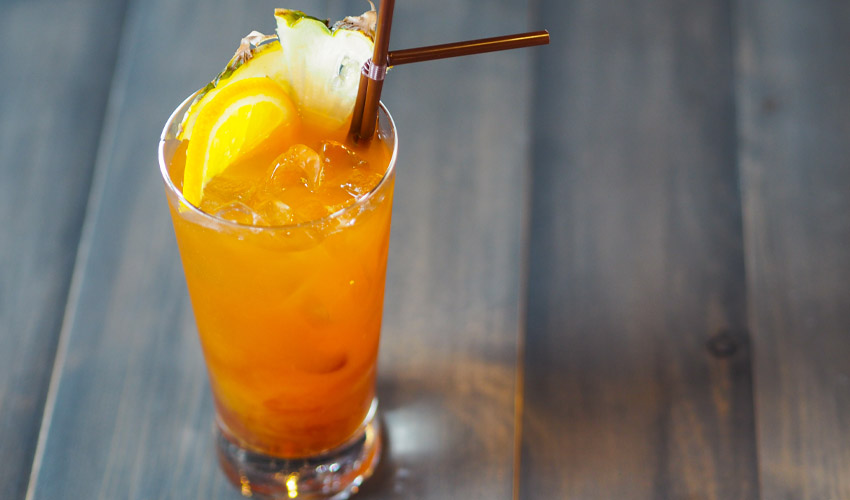 If you're looking for an easy home made gin cocktail that also looks the part then allow us to take you to an Eastern Sunset.
Imagine you're on holiday as you sip, but don't daydream and drink too quickly because this baby packs a punch!
Ingredients
50ml gin
50ml Cointreau
25ml orange juice
Pineapple or orange to garnish
Method
Pour all the ingredients into a cocktail shaker with some ice.
Shake well, then strain into 2 chilled Martini glasses.
Garnish with an orange or pineapple slice.
---
Bees Knees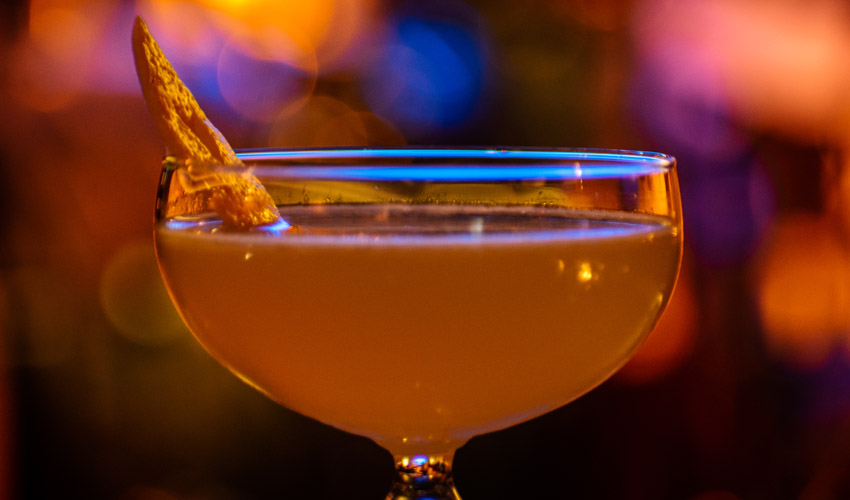 Who would have thought you could make a bonafide classic cocktail with only three ingredients?
Well, actually most of the classics are very simple; quality is rarely complicated.
Ingredients
25ml gin
25ml lemon juice
2 tbs honey
Method
Add gin and honey to a shaker and stir until the honey dissolves.
Add the lemon juice and top up with ice. Shake well.
Strain into a martini glass and garnish with an orange zest twist.
---
Gimlet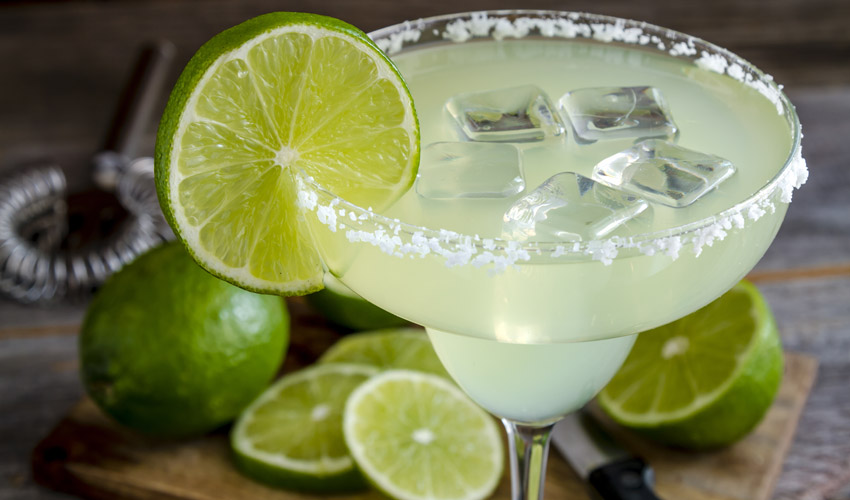 Easy home made gin cocktails don't come any easier than this – or zestier! The gimlet is refreshing, tangy and packed full of vitamin C.
Ingredients
2 1/2 measures gin
1/2 measure lime cordial
1/2 measure lime juice
Lime wheel to garnish
Method:
Add all the ingredients to a cocktail shaker and shake well.
Strain into a chilled cocktail glass with ice and garnish with a lime wheel.
---
Martini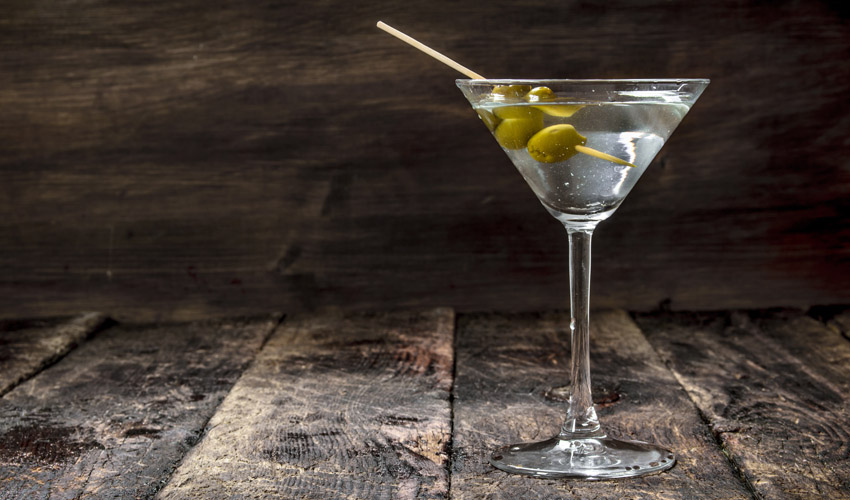 We couldn't leave without including perhaps the most famous cocktail of them all. Especially when it's one of the easiest home made gin cocktails but also one of the classiest.
Impress guests with the elegance, sophistication and style of the classic Martini.
Ingredients:
3 measures gin
1/2 measure dry vermouth
Stuffed green olives to garnish
Method:
Put 6-8 ice cubes into a mixing glass.
Pour over the vermouth and gin and stir vigorously and evenly without splashing.
Strain into a chilled Martini glass and garnish with green olives on a cocktail stick.