It's a shame that sloe gin can be revered for a few weeks over the festive period and then put back in the cupboard and forgotten about. It's a delicious tipple that can be enjoyed any time of year and with the right sloe gin mixer we aim to keep it on the table all year round.
Sloe gin is less traditional than gin and therefore less bound by mixing norms such as the view that gin should only be mixed with tonic water, so let's look at some sloe gin mixers and get creative with this versatile drink.
What is Sloe Gin?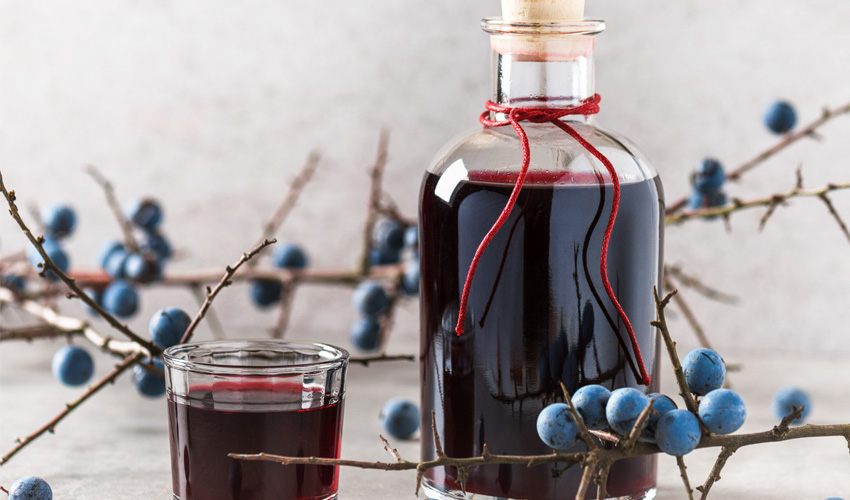 Gin is a spirit and as such has to be at least 37.5% ABV. It also has to feature juniper berries as an ingredient (normally prominent in the botanical list) to be classed as gin. Sloe gin is quite different.
Although they share 'gin' in the name, sloe gin is actually a liqueur. This means it doesn't have to match the alcohol volume of a spirit. You'll typically find them at between 20-30% ABV.
Sloe gin also has a different main ingredient. You won't find juniper berries in sloe gin, instead, unsurprisingly, sloe berries are the dominant botanical and it's these berries that impart that rich red colour.
Sloe gin is typically made with sugar and therefore is a much sweeter taste than the usual bitterness we expect from gin.
Sloe Gin Mixer Guide
First of, sloe gin can actually tasted neat, but it also makes a mean hot toddy. Simply add 50ml of sloe gin, 100ml cloudy apple juice, 100ml clementine juice, a cinnamon stick, 1tsp vanilla extract, 3 whole cloves and a clove-studded orange wheel heated together for the ultimate wintry treat.
If you'd prefer an all-year round treat, however, we may have some alternative mixer ideas…
Sloe Gin and Lemon Tonic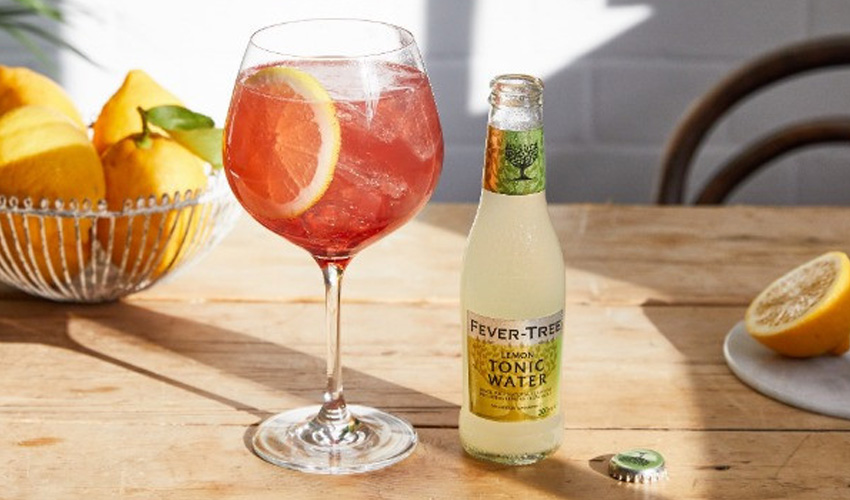 This combination is actually a take on a traditional west country cocktail called a Long Pedlar. Bitter lemon is normally used for that drink but here we're suggesting Fever Tree Lemon Tonic Water which is slightly sweeter.
If you did fancy trying something closer to the Long Pedlar try adding 50ml sloe gin to a Copa glass with ice, slowly top up with 150ml of Sicilian Lemon Tonic Water (more bitter than the Lemon Tonic Water) and garnish with a lemon slice.
Image and recipe from Fever Tree.
---
Sloe Gin and Prosecco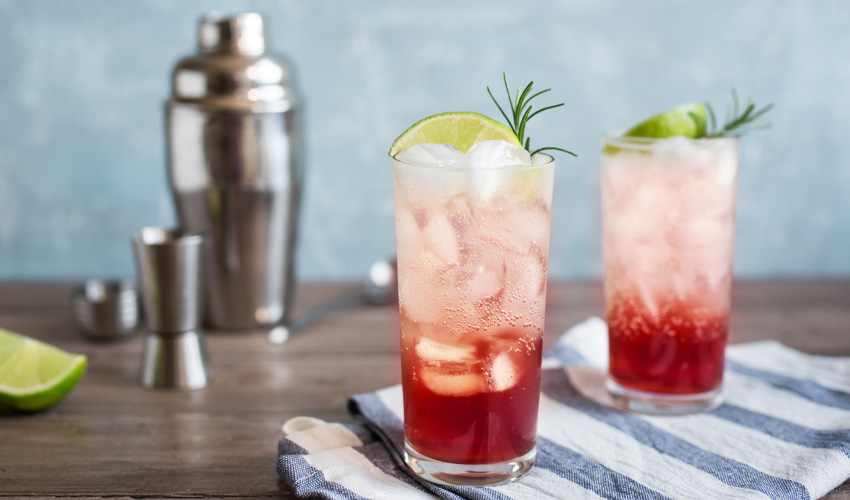 OK so not strictly a mixer – if anything we're adding alcohol content, but sloe gin and fizz just works so well together.
Sloe gin cocktails can come in all shapes and sizes but the simple addition of Prosecco really elevates the drink into something of a celebration.
Stick a little lime garnish on top and you've got an incredibly easy and classy sloe gin cocktail.
---
Sloe Gin and Ginger beer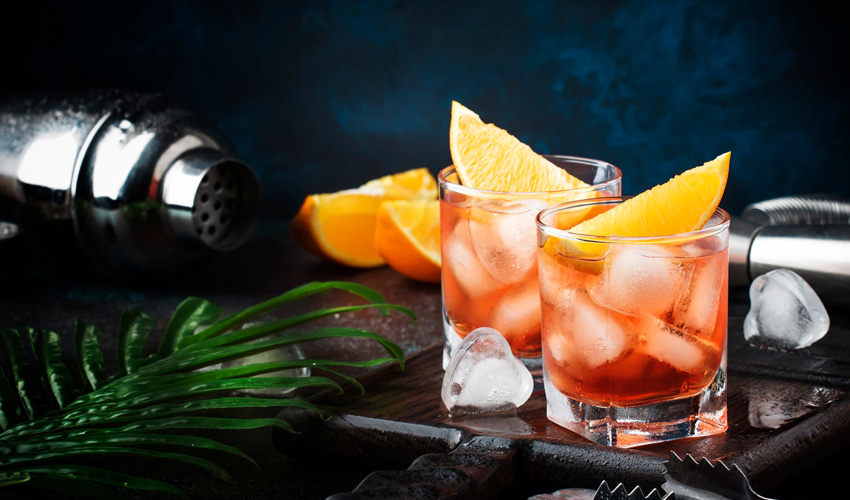 A really interesting mix this, not too sweet, not too sour and very refreshing. Ginger beer rather than ginger ale is preferred because we want the fiery punch of the root ginger to kick through.
Cocktail-wise this is similar to a Ginger Mule which has added sugar syrup so you can add that if you have a sweet tooth. But we suggest ginger beer and an orange slice to garnish for a fruity and fiery combo.
---
Sloe Gin and Lemonade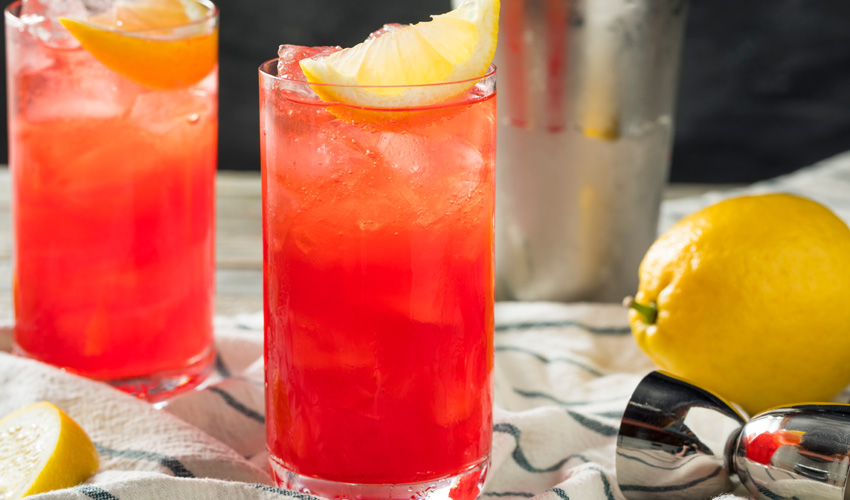 Sometimes the most simple things in life are the best. And since most of us probably have a bottle of lemonade in the kitchen this is a very simple – and tasty- mixer solution.
The addition of lemonade makes for a light and refreshing drink that's suitable all year round. Plus you get the added bonus of the brilliant bright red colour.
---
Sloe Gin and Pomegranate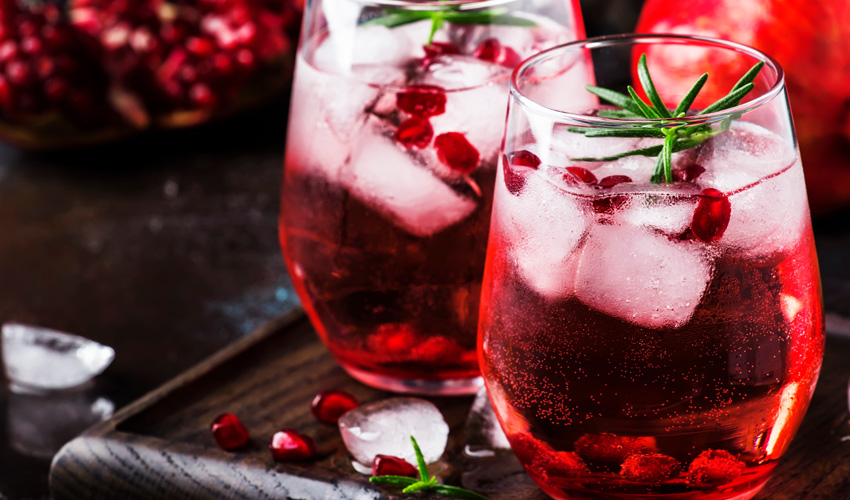 This pairing is a real festive cracker! Pomegranate juice merges with sloe gin to create an even deeper red colour and adding pomegranate seeds and a simple green herbal garnish can make this an attractive Xmas tipple.
If you are entertaining guests over the festive period you can mix sloe gin and pomegranate juice, pour into Champagne glasses and top up with Prosecco or Champagne. That's one way to get the party started.
Images from Shutterstock unless otherwise stated.
---
Follow us on Facebook, on Twitter @theginkin, or on Instagram at @theginkin. If you have a story suggestion email editor@theginkin.com
---
More from The Gin Kin: